San Francisco, California – August 27, 2021. San Francisco Dental Implant Center, a best-in-class dental implant center led by Alex Rabinovich, DDS, MD is proud to announce a new post on choosing a dental implant specialist in San Francisco.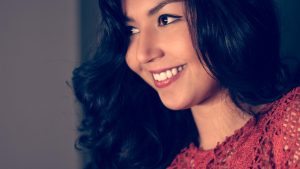 "When it comes to successful patient outcomes, I've learned to balance experience, skill, and attitude," explained Dr. Alex Rabinovich, chief oral surgeon of San Francisco Dental Implants. "My philosophy is to focus on each patient and dedicate time to their dental implant surgery or other oral surgery needs, one patient at a time."
Bay Area residents can read the post at https://www.sfdentalimplants.com/blog/our-doctor-at-sf-dental-implant-center-is-the-leading-specialist-in-sf/. Oral surgery services include the following: all-on-four dental implants, trefoil, and single-tooth implants. Interested persons can learn more about choosing a top dental implant doctor on the informational page at https://www.sfdentalimplants.com/our-advantage/. The page summarizes the basics of selecting a dental implant specialist. San Francisco residents can reach out to the clinic for a no-obligation consultation. Persons who want to explore oral surgery issues can visit the sister website.
DENTAL IMPLANT DOCTOR BRINGS THE RIGHT ATTITUDE TO SPECIALIST SURGERY IN SAN FRANCISCO
Here is the background on this release. The Bay Area may be home to a wide variety of highly skilled oral surgeons. If a resident needs to find a dental implant doctor, the choice might be challenging. Each dental implant specialist can come with an impressive resume of training, education, and experience. Reviewing a surgeon's philosophy could set the right dental implant doctor apart from others. An attitude towards serving "one person at a time" with a detailed oral examination and surgical plan could be the best approach for successful results. A patient-focused philosophy could also help speed up recovery.
ABOUT SAN FRANCISCO DENTAL IMPLANT CENTER
Under Dr. Alex Rabinovich's direction, San Francisco Dental Implant Center (https://www.sfdentalimplants.com/) focuses on the placement and restoration of dental implants, making it among the top-rated dental implant clinics in the San Francisco Bay Area. Dr. Rabinovich is a Board Certified Oral and Maxillofacial Surgeon specializing in the field of dental implants. This additional training, along with his years of experience, sets Alex Rabinovich MD DDS apart from the growing number of general dentists offering dental implant treatments. The cost of dental implants in the Bay Area can be easy to manage with payment plans available. San Francisco Dental Implant Center serves the San Francisco Bay Area, including Daly City and Marin County areas such as Tiburon, Sausalito, and Mill Valley.