Marin County Dental Implants: We're Just a Short Drive Away!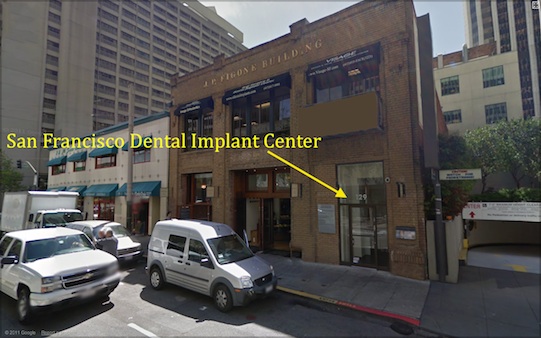 Our dental implant center is an easy commute from Marin County!
Click to email us | call (415) 992-9188
Address

129 Sacramento Street
San Francisco, CA 94111
Hours

Monday – Friday: 9:00AM to 5:30PM
Phone

(415) 992-9188
Fax

(415) 277-0704
Marin County Dental Implant Center

Many of our patients come from Marin County in search of a top Marin dental implant center or a top Marin oral surgeon for dental implants. Guess what? Many of them take the easy trip from Marin County to San Francisco in search of affordable dental implants and a top oral surgeon, our very own Dr. Alex Rabinovich. While technically we are located in San Francisco, Marin county is not that far; and for an important procedure like dental implants, the easy commute from Marin County to our San Francisco office is worth it.

If you are looking for a top Marin County oral surgeon and dental implant center, make the commute. For affordable dental implants in Marin County – you'll be glad you did!
About Marin County

Demographics & Reports
Includes census information, population and housing information, and studies on the Emerging Trends and Needs Assessment in Marin.General Characteristics
A thumbnail sketch of Marin County.Historical Societies/Foundations
A roster including Marin history and preservations societies, the California American Civil War Reenactment Organization and the Marin Genealogical Society.Maps of Marin
Map sources are: Marin County Supervisorial District Maps, MapQuest, Thomas Guide Map of Marin, and Map of Marin from the office of Congresswoman Lynn Woolsey.Source: http://www.marin.org/html/about_marin.cfm