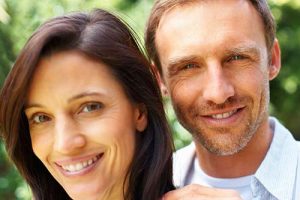 Experienced Oral Surgeon
State-Of-The-Art Facility
Team Approach To Patient Care
One Day Treatment Option
Free Consultation
Dental Implants
All-in-One Dental Implant Treatment Center

Patients receive complete, fast, and convenient treatment all in one location. Our San Francisco Dental Implant Center has an experienced team of dental professionals, 3D CAT Scanning technology, and a specialized Dental Implant Lab, which sets us apart from traditional general dentistry providers.
Modern Technology for Dental Implants in San Francisco

The San Francisco Dental Implant Center uses 3D CAT Scans for diagnosis and treatment planning. Only taking approximately 20 seconds, the scan supports a higher level of patient care. 3D CAT Scans allow a detailed look at existing teeth, bone, nerves, and tissue.

The 3D CAT Scan provides three-dimensional and cross-sectional views that allow our oral surgeon and his team to:

Examine the quality and density of the bone that will anchor the dental implant
Determine the proper treatment approach for each individual patient
Determine the precise placement of implants
Select the correct type and size of the implants
Avoid the nerves and sinuses
Call the San Francisco Dental Implant Center today at (415) 992-9188, or email us at info@doctorrabinovich.com.