CONSULTATION

on Dental Implants
Call

415-992-9188

or

Message Us

Below!
We Grow Smiles! Dr. Alex Rabinovich, DDS, MD, is a recognized expert in the field of dental implants as well as oral surgery. Click here to watch an introductory video by Dr. Rabinovich.
Consult and Special Online Discount Offer
7×7 DISCOUNT – Book your CONSULT within the next

seven

days AND get $300 off your dental implant fee if you book your dental implant surgery within

seven

days of the CONSULT. Mention CODE

DENTAL7X7

to qualify for this discount!
Call 415-992-9188 now to ask questions, get more information, or book an appointment, or use the form on the right.
Discover DENTAL IMPLANTS that are –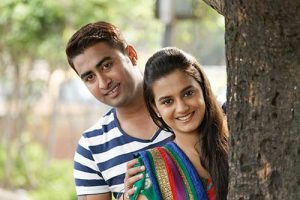 Affordable. We have financing available, and offer consultations to discuss insurance and non-insurance options.
Available. We can often provide 'implants in a day,' depending on your circumstances – making it easier than ever to improve your smile.
Friendly. We are decidedly NOT a national chain, so as a San Francisco local business, we offer the kind of quality, personal service that you should expect on this major decision.
Custom. Dr. Rabinovich meets with each patient, personally, and devises the best, individualized plan of action for each patient. Personal, custom, friendly, quality service is what our patients expect and enjoy.
Fill out the form on the right for a consultation, or simply call us at (415) 992-9188. Please mention Google AdWords.
More on your Dental Implants Consultation
During your consult visit to our Dental Implant Center, you will be greeted by a team professional who will gather information about your overall health and specific dental needs. When the evaluation is complete, the doctor will go over your dental implant treatment options, including the advantage and disadvantage of each, so that you can make an informed decision about which option is best for you.
We will discuss your dental implant treatment options, including pricing and financing, so you have all the information you need to make a confident and informed decision about the best treatment choice for you.
Get in Touch

Phone: (415) 992-9188
Email: info@doctorrabinovich.com
Address: 129 Sacramento Street
San Francisco, CA 94111