An oral surgeon who does a lot of dental implants brings a wealth of experience to your oral surgery needs.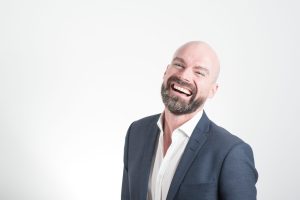 Our Dr. Alex Rabinovich is a specialist in dental implants AND he is also a highly qualified maxillofacial oral surgeon. If you are thinking about dental implants, then please consider him as your highly skilled dental implant specialist in San Francisco. You need a guy or gal who does this every day and can really give you specialized knowledge.
It is a fact that when you are going to have dental implants you want nothing but the best. After all, they are going into your mouth and you want them to last. One of the good things to know is that, as a dental implant specialist in San Francisco, Dr. Rabinovich only ever uses the very top quality first grade dental implants – not some of the cheap imports that can be found elsewhere. Our doctor respects his patients and will only ever provide the implants that he would have himself if he needed them.
When you have missing teeth, dental implants are the gold standard for replacing them. They work in exactly the same way that your original tooth or teeth did. First a small titanium screw is inserted into your jawbone. The jawbone will then bond tightly to it in a process known as osseointegration. A crown is then fixed to the top of the implant and once again you have a perfectly functioning tooth.
We Are In The 21st Century Now
There is none of the slipping and sliding about that you get with dentures. Let's face it: we are in the 21st century today, and dentures are so 20th century. Yes, at the time there was often no alternative, but today you have a choice. An analogy would be whether you would like to have a brand-new top of the range car or whether you would prefer to keep riding your horse.
You do need a top-rated dental implant specialist in San Francisco to carry out the work for you. If you are going to buy that new top of the range car you would go to the main dealer, not some shifty back-street seller. Not only is Dr. Rabinovich highly qualified but he carries out dental implant work every day. He also uses the very latest 3D scanner which gives him a perfect picture of your jawbone so that he can avoid any damage to nerves.
No doubt you will have many questions about dental implants, which is fair enough. Dr. Rabinovich offers all patients an initial consultation which you can book by clicking on the Consult link at the top of the page.