The view from San Francisco is quite incredible. We can see the Golden Gate Bridge and the Marin headlands. The view of San Francisco from Marin county is also incredible: in fact, you can almost see our office at San Francisco Dental Implant Center.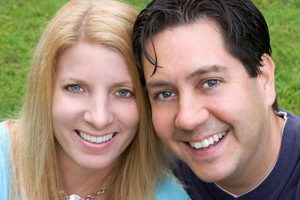 And this is indeed, where you should be heading if you want Marin County dental implants. The point is that we are not very far away so if you live or work in Marin County stop by to see us about your dental implant needs and we can talk about the view to a better smile. After all, depending how you pay, it's only 7 or 8 bucks to cross the bridge plus the cost of the gas.
One Of The Best Dental Implant Surgeons In The US
At San Francisco Dental Implant Center you have one of the best dental implant surgeons in the US. That's not just us saying that, it's other dental implant surgeons! Yes, our Dr Alex Rabinovich is often asked to speak at dental conventions so that he can bring other implant surgeons up to date with the latest techniques and equipment. You can hardly get a better recommendation than that!
Your Marin County dental implants requirements are catered for using the very latest high-tech equipment including a 3D CAT scanner which gives the doctor a highly detailed 3D picture of your mouth and jawbone and is far superior to any X-ray. The scan only takes about 20 seconds and tells the doctor which type and size of implant to use and exactly where it should be positioned for ultimate performance, at the same time avoiding any nerves and sinuses.
If you have been suffering with dentures which slip and slide about and are considering Marin County dental implants, then come and talk to our doctor. Dental implants are the finest way of replacing lost teeth because they work in exactly the same way as the teeth you have lost. You will be able to eat anything you want, and there is no risk of the embarrassment of dentures falling out when you laugh, nor will you feel the need to cover your mouth with your hand when you do so. They are as good as, if not better than the original teeth because they cannot rot or ever need fillings.