San Francisco Dental Implant Center, a top-rated Bay Area dental implant facility, is proud to announce that have updated their San Mateo dental implants page with easy directions and new information. While located in San Francisco, the Center serves patients from all over the San Francisco Bay Area, including San Mateo.
"San Francisco is the philosophical center of the Bay Area," explained Dr. Alex Rabinovich, chie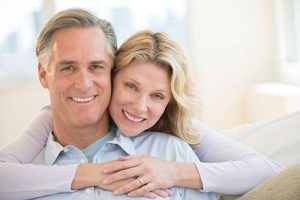 f oral surgeon of the Center. "Therefore, we get quite a few patients from the Peninsula, including San Mateo, coming for quality care, and we want to make it as easy as possible for them to make the short drive from San Mateo to San Francisco when it's time for their dental implant surgery."
To visit the updated San Mateo dental implants page, please visit our website for more details. There one can find easy driving directions to the Center, plus information about dental implant and other options for affordable dental implants.
San Francisco Dental Implants Advice
There are several ways of replacing missing teeth, and the traditional way is by the use of dentures. However, the majority of denture wearers are dissatisfied with at least one or more aspects of their dentures, the most common being that they slip and slide about when eating. Furthermore, they are still unable to deal with some foods such as corn on the cob, nuts, and more.
Another way of replacing a missing tooth is to have a bridge. However, this involves cutting down the teeth on each side of the missing tooth. In effect, what happens is that two perfectly good teeth are cut down in order to provide one replacement tooth. Many people would consider that this is not a good idea. Dental Implants are a more modern solution that does not require this sacrifice. Dental Implants have become easier and more affordable than ever.
About San Francisco Dental Implant Center
San Francisco Dental Implant Center, under the direction of Dr. Alex Rabinovich, focuses on the placement and restoration of dental implants, making it among the top-rated dental implant clinics in the San Francisco Bay Area. Dr. Rabinovich is a Board Certified Oral and Maxillofacial Surgeon specializing in the field of dental implants. This additional training, along with his years of experience, sets Alex Rabinovich MD DDS apart from the growing number of general dentists offering dental implant treatments.
Contact:
San Francisco Dental Implant Center, Media Relations
Web. https://www.sfdentalimplants.com/
Email. visage.sanfran@gmail.com
Tel. 415-817-9991