San Francisco Dental Implants, a top-rated dental implant and tooth replacement center in San Francisco, California, has released a new blog post on 2016 self-improvement and New Year's Resolutions. The reality is that people often turn to self-improvement with the January 1st date, and the company wants to alert San Francisco Bay Area residents to the importance of one's smile.
"New Year's is just around the corner," explained Dr. Alex Rabinovich of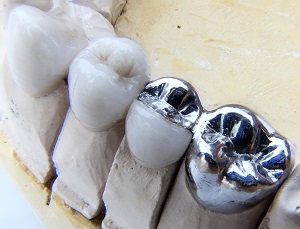 San Francisco Dental Implants. "Yet with the holidays, people often do not take care of their health until after the turn of the year. Our post is a reminder to people to plan for 2016, and to think about improving their smile through dental implants."
To read the blog post on the 2016 new smile topic, please visit our website and check out our new dental implants page for the 2016 new year. There, in addition to a fun-inspired article about 2016 and New Year's Resolutions, one can book an appointment with Dr. Rabinovich as well as browse the website to learn more about dental implants for San Francisco Bay Area residents.
2016: A New Smile, New Dental Implants, and a New Year
2016 is just around the corner. However, as both Thanksgiving and Christmas as well as Hanukkah stand between us and 2016, many people are not yet thinking about their New Year's resolutions. Among the most popular resolutions, of course, is weight loss. However, if one thinks about it, weight loss is really all about self-improvement, especially physical beauty. Many people, unfortunately, suffer from bad teeth. Modern dental implants technology makes it possible to dramatically improve one's smile even if one is missing teeth. This informative blog post from San Francisco Dental Implant Center helps readers to think about the New Year, and to identify a more achievable New Year's resolution then many of those resolutions that are broken each year.
About San Francisco Dental Implant Center
San Francisco Dental Implant Center is located in the Financial District of the City. Under the direction of Dr. Alex Rabinovich, SF Dental Implants focuses on the placement and restoration of dental implants, and tooth replacement making its team among the most experienced in the Bay Area. Dr. Rabinovich is a Board Certified Oral and Maxillofacial Surgeon specializing in the field of dental implants. This additional training, along with his years of experience, sets Alex Rabinovich MD DDS apart from the growing number of general dentists offering dental implant treatments. San Francisco Dental implants serves all neighborhoods in the city of San Francisco including Pacific Heights, Russian Hill and Noe Valley.
Contact:
San Francisco Dental Implant Center, Media Relations
Web: https://www.sfdentalimplants.com/
Email: info@doctorrabinovich.com
Tel. (415) 992-9188