We know it almost doesn't bear thinking about, but New Year's is less than three months away. Just another few weeks, and that's another year gone.
Remember all of those New Year resolutions that you made in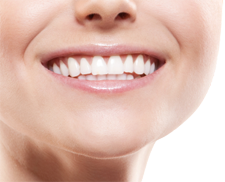 January? How many of them have you kept?
Hmmm. Thought so.
Like "This year I am definitely going to get rid of my dentures and get dental implants instead. I know it's like getting my own teeth back, and that's what I want. I deserve the best, and I'm going to have it".
So why are you still wearing dentures? Did that nasty little thought "But dental implants are EXPENSIVE. I can't afford them" creep into your mind?
What Else Stopped You? Improve Your Smile!
If it wasn't for that, what else stopped you?
Look, it's true that dental implants are not a cheap option. The best of anything never is. Furthermore, at San Francisco Dental Implant Center we only ever use the finest materials. There are cheaper options using imported materials, but we will only ever offer our patients the best.
So, no, our dental implants are not "cheap".
However, we are not going to let that stand in the way. At San Francisco Dental Implant Center we have a range of financing options which make our dental implants way more affordable than you would ever have imagined. For example, one of our plans carries absolutely no interest if you pay it off in 6 months or less. How much better does it get than that?
We accept all major credit cards, so you can finance your dental implants that way. We also have many other financing plans, including CareCredit and Chase Health Advance.
It Gets Better: Dental Implants can be Affordable
But it gets even better than that. We offer senior citizen discounts of $250 off each implant, and $500 off two or more implants. This is why dental implants are worth it.
In short, we believe that no-one should have to go without dental implant treatment simply for reasons of cost. Dental implants are the only answer for missing teeth, in our view.
It's not just us who say that. Take a look at our website and see what our patients say. Things like "Thank you! I'm eating things I haven't been able to eat for thirty years!" "It was fast, and no pain." "Great doctor!! I would recommend him to anyone". There are lots more comments like that. This is why dental implants are worth it.
So why wouldn't' you? New Year's is only a few short weeks away, and at San Francisco Dental Implant Center, we grow smiles! We can give you yours back in time for that big New Year's party.