San Francisco Dental Implants , a top-rated dental implant and tooth replacement center in San Francisco, California, has released an alert on its blog on the subject of cheap dental implants in Tijuana, Mexico. Unfortunately, many patients mistakenly believe that cost is the only parameter in selecting dental implants and fail to do in-depth research before traveling to Mexico.
"There are no doubt great dental implant specialists in Mexico as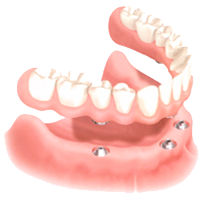 throughout the world," explained Dr. Alex Rabinovich of San Francisco Dental Implants. "However, even with the lower costs in Mexico, patients are advised to conduct detailed research before engaging with a dental implant specialists. Cost and being cheap are not the only important parameters."
To read the blog post with pointers on how to think about Tijuana dental implant services, readers are directed. Readers can also reach out to Dr. Rabinovich for a no cost consultation in his dental implant office in San Francisco, California
Cost and Dental Implants
People often mistakenly assume that dental implants are expensive. While the out-of-pocket costs are indeed relatively high, dental implants are durable and long-lasting. In addition, it is difficult to put a value on one's self-esteem, and the impact that a good looking smile can have on one's job and career prospects. The unfortunate reality is that people are often judged by how they look, and missing or disrupted teeth can have a very negative impact on one's appearance. Cost, however, is not the only factor. While many people assume that the cost of dental implants may be cheaper in Tijuana the informative blog post explains that this may not be entirely accurate. For example, there are significant travel costs. There are also the costs of return visits if there are any problems. In addition, the risk of any secondary complications may also drive up the cost. Therefore, it is very important to consider the skill and reputation of the surgeon before engaging on a dental implant procedure.
About San Francisco Dental Implant Center
San Francisco Dental Implant Center is located in the Financial District of the City. Under the direction of Dr. Alex Rabinovich, SF Dental Implants focuses on the placement and restoration of dental implants, and tooth replacement making its team among the most experienced in the Bay Area. Dr. Rabinovich is a Board Certified Oral and Maxillofacial Surgeon specializing in the field of dental implants. This additional training, along with his years of experience, sets Alex Rabinovich MD DDS apart from the growing number of general dentists offering dental implant treatments. San Francisco Dental implants serves all neighborhoods in the city of San Francisco including Pacific Heights, Russian Hill and Noe Valley.
Contact:
San Francisco Dental Implant Center, Media Relations
Web: https://www.sfdentalimplants.com/
Email: info@doctorrabinovich.com
Tel. (415) 992-9188