San Francisco, California – November 2, 2018. San Francisco Dental Implant Center is proud to announce a new blog post explaining the difference between dental implant specialists in the Bay Area and general dentists.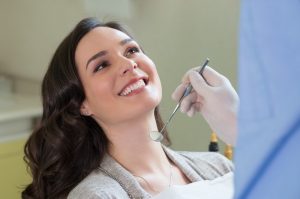 Necessary check-ups, tooth cleaning, and cavities may require the service of a dentist. On the other hand, those with series teeth issues may benefit from single or even whole mouth dental implants.
"Basic dental issues from teeth cleaning to cavities can be handled by many of the wonderful general dentists in our Bay Area communities," explained Dr. Alex Rabinovich, chief oral surgeon of San Francisco Dental Implants. "If teeth are beyond repair, however, it's important to understand why a professional oral surgeon who understands the ins and outs of dental implants may be a better choice. That's what our post is about."
Bay Area residents can review the new blog post for dentist vs. dental implant specialist at https://www.sfdentalimplants.com/blog/if-you-are-looking-for-dental-implants-you-need-a-specialist-not-a-general-dentist/. Those who want a deep dive into dental implants should visit https://www.sfdentalimplants.com/our-advantage/.
Finally, to learn more about the importance of choosing the right oral surgeon for dental implants, interested persons can visit https://www.oralsurgery-sf.com/meet-the-doctor/.
LOCALS WITH A SWEET TOOTH LEARN ABOUT DENTISTS VS. DENTAL IMPLANT SPECIALISTS IN THE BAY AREA
Here is background on this release. Bay Area residents may be ready to celebrate the cooler months by enjoying holiday sweets. From Halloween to The New Year, sugar-filled goodies can cause a litany of mouth trouble including cavities and rotten teeth. A simple tooth cleaning by a dentist could help maintain a healthy mouth. If a cavity or gum disease is detected, a top dentist may have the training to solve the problem. If a tooth has rotted, however, a different type of oral surgery might be in order. Residents could benefit from learning the difference between dentists vs. dental implant specialists in the Bay Area.
Pulling and replacing rotten teeth can require the skill of a dental implant specialist such as an oral surgeon. For these reasons, San Francisco Dental Implants has announced a new blog post. Replacing rotten teeth may need a specialist instead of a general dentist. Bay Area residents suffering from infected or rotten teeth can benefit from an oral surgeon trained in jawbone and orthodontia. Specialized training and equipment to manage the task can be an essential factor to a successful surgery. The right dental implant specialists in the Bay Area could be the answer.
ABOUT SAN FRANCISCO DENTAL IMPLANT CENTER
San Francisco Dental Implant Center, under the direction of Dr. Alex Rabinovich, focuses on the placement and restoration of dental implants, making it among the top-rated dental implant clinics in the San Francisco Bay Area. Dr. Rabinovich is a Board Certified Oral and Maxillofacial Surgeon specializing in the field of dental implants. This additional training, along with his years of experience, sets Alex Rabinovich MD DDS apart from the growing number of general dentists offering dental implant treatments. The cost of dental implants in the Bay Area can be easy to manage with payment plans available. San Francisco Dental Implant Center serves the San Francisco Bay Area including Marin County areas such as Tiburon, Sausalito, and Mill Valley.
Contact:
San Francisco Dental Implant Center, Media Relations
Web. https://www.sfdentalimplants.com/
Email. visage.sanfran@gmail.com
Tel. 415-817-9991