San Francisco Dental Implant Center, a top-rated Bay Area dental implant facility, has issued an important update to the Palo Alto directions page for residents. Customers travelling up from the Bay Area Peninsula for quality dental care have new, easier instructions for driving and parking.
"Although the drive isn't far from the Palo Alto area, our customers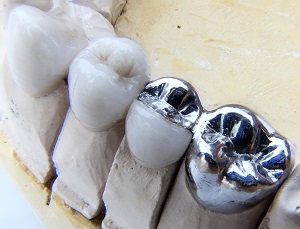 may be late due to traffic and bad turns," explained Dr. Alex Rabinovich, chief oral surgeon of SF Dental Implants. "We've updated our Palo Alto page to provide customers with the easiest route and parking information. Now the trip is as simple as the tooth replacement!"
To view the updated page for directions from Palo Alto to San Francisco for dental implant surgery. Information about dental implants, tooth replacement and oral surgery for Palo Alto and other Bay Area residents is available on the page.
Palo Alto Locals Discover Driving to a Dental Implant Appointment is Painless
Palo Alto residents are experienced at pre-planning driving trips to San Francisco. Bay Area traffic is famous for backing up and causing locals to be late for appointments. That is why the best plan is to have the best route. San Francisco Dental Implant center has updated the directions page for Palo Alto customers. The company has updated page details with key routes and parking making the drive to oral surgery easier to navigate.
Searching for the best in tooth replacement and dental implants is urgent for many Palo Alto locals. Residents are willing to drive far for affordable, high-quality dental care when it has been found. Now Palo Alto residents can have both; easy, comfortable dental implant surgery and driving instructions.
About San Francisco Dental Implant Center
San Francisco Dental Implant Center, under the direction of Dr. Alex Rabinovich, focuses on the placement and restoration of dental implants, making it among the top-rated dental implant clinics in the San Francisco Bay Area. Dr. Rabinovich is a Board Certified Oral and Maxillofacial Surgeon specializing in the field of dental implants. This additional training, along with his years of experience, sets Alex Rabinovich MD DDS apart from the growing number of general dentists offering dental implant treatments. San Francisco Dental Implant Center serves the San Francisco Bay Area including Palo Alto, San Mateo, Redwood City and Mountain View.
Contact:
San Francisco Dental Implant Center, Media Relations
Web. https://www.sfdentalimplants.com/
Email. visage.sanfran@gmail.com
Tel. 415-817-9991