San Francisco, California – October 29, 2021. San Francisco Dental Implant Center, a best-in-class dental implant center led by Alex Rabinovich, DDS, MD is proud to announce new posts focused on the evergreen topic of finding affordable dental implants in San Francisco.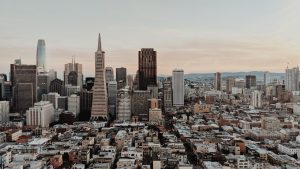 "Even residents of affluent San Francisco can put off doing important things for themselves because of the cost. Yet that doesn't have to be the case," explained Dr. Alex Rabinovich, chief oral surgeon of San Francisco Dental Implants. "Our intake staff can help with cost estimates, insurance claims if applicable, and financing. We customize our plan for each patient."
For example, the Bay Area community can review one of the popular, new posts at https://www.sfdentalimplants.com/blog/dental-implants-are-affordable-at-san-francisco-dental-implant-center/. The recent posts concerning the cost of dental implants show a strong interest among readers. Evaluating the price of oral surgery vs. quality of life may be one reason for the trending posts. Another example of can be found at https://apnews.com/press-release/Newswire/technology-health-san-francisco-091d3663f1ece33b4908d0aad1d7768f. Persons interested in affordable dental implants in San Francisco can dig deeper into the topic-specific page at https://www.sfdentalimplants.com/our-advantage/. As that page explains, a no obligation, one-on-one consultation on dental implants is available to San Francisco residents.
LOCAL RESIDENTS INCLUDE AFFORDABLE DENTAL IMPLANTS AS PART OF A SMILE-IMPROVING STRATEGY
Here is the background for this release. Many Bay Area adults choose to put off personal health issues in order to focus on caring for others. If the price seems too high, a person might ignore personal health procedures designed to improve one's quality of life. Yet inferior oral care has been shown to create health problems throughout one's entire body. Common health problems can begin in the mouth and move to the rest of the body. Poor oral health can impact the cardiovascular system, blood pressure, and diabetes. While not cheap, dental implants can be affordable. Those who have other oral surgery issues are encouraged to visit the sister website.
ABOUT SAN FRANCISCO DENTAL IMPLANT CENTER
Under Dr. Alex Rabinovich's direction, San Francisco Dental Implant Center focuses on the placement and restoration of dental implants, making it among the top-rated dental implant clinics in the San Francisco Bay Area. Dr. Rabinovich is a Board Certified Oral and Maxillofacial Surgeon specializing in the field of dental implants. This additional training, along with his years of experience, sets Alex Rabinovich MD DDS apart from the growing number of general dentists offering dental implant treatments. The cost of dental implants in the Bay Area can be easy to manage with payment plans available. San Francisco Dental Implant Center serves the San Francisco Bay Area, including Daly City and Marin County areas such as Tiburon, Sausalito, and Mill Valley.