When people talk about "affordability" in the Bay Area, they often mean housing and they should often talk about the "non-affordability" index. We have some of the highest housing costs in the nation, if not the world.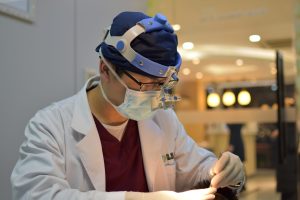 Indeed, San Francisco has been rated as the fourth most expensive housing market in the US. It is still impossible for most millennials to get on to the housing market here.
It is not surprising. The median sold price of existing single family homes in San Francisco in June 2020 was $1,805,000 and in June 2021 this had increased to $1,950,000 – a rise of 8% (https://www.noradarealestate.com/blog/san-francisco-real-estate-market/).
Fortunately, not everything in San Francisco is unaffordable and, perhaps surprisingly, one of these is our dental implant costs at San Francisco Dental Implant Center. Indeed, we are known for our affordable dental implants in the Bay Area which is one reason why so many patients who need dental implants come to us.
But it is not just about affordable dental implants in the Bay Area. The most important thing about dental implants is the quality of the materials used and the expertise of the doctor. Our Dr. Alex Rabinovich has many years of experience of dental implants which is another reason that so many patients choose us. There is that, and also the fact that our doctor will not use cheap imports. Certainly, it is possible to get dental implants that are less expensive for the doctor to buy, but our doctor has always taken the view that our patients want nothing but the best.
You Want Dental Implants To Last
When you have affordable dental implants in the Bay Area, you still want them to last. You don't want to start having issues with them a year or two down the line. If you have "cheap" dental implants that don't last and result in you having to have further treatments, you simply get involved in further expense, which rather destroys the object of having them in the first place.
That is why our doctor will only use the dental implants that are manufactured by NobelBiocare which are the finest that are available. These are built to last and will keep you showing that happy smile for years.
Our dental implants also mean that you will be able to eat foods that you may not have been able to eat for years, and they are the only form of tooth replacement that you should choose today. You don't want dentures which can slip and slide about, and you certainly don't want a bridge which cuts down two perfectly good teeth on either side of the missing one.
Dental implants from San Francisco Dental Implant Center are the gold standard for replacing missing teeth.