San Francisco, California – June 30, 2021. San Francisco Dental Implant Center, a best-in-class oral surgery clinic led by Alex Rabinovich, DDS, MD is proud to announce a new post on finding a specialist in dental implants.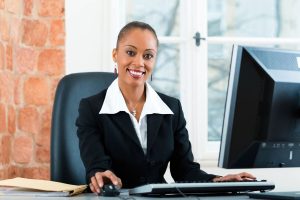 Choosing one of the top dental implant specialists in San Francisco could require a thorough review of options. A highly skilled oral surgeon who pays attention to quality and details may be the right fit.
"It's not my nature to settle for mediocre. That may be challenging in some situations, but our patients appreciate my attention to detail," explained Dr. Alex Rabinovich, chief oral surgeon of San Francisco Dental Implants. "When people are ready for dental implants, choosing an oral surgeon with high standards can help ensure a great outcome."
Bay Area locals can review the new post from San Francisco Dental Implant Center https://www.sfdentalimplants.com/blog/our-doctor-at-sf-dental-implant-center-is-the-leading-specialist-in-sf/. Persons can benefit from reviewing the credentials of dental implant specialists in San Francisco before making a choice. The additional expertise and training of an oral surgeon could determine the level of care a patient will receive. An oral surgeon with a background in jaw surgery and facial reconstruction may provide additional benefits to San Francisco locals ready for dental implant surgery. The clinic offers a thorough examination of the mouth and underlying issues before scheduling surgery. Reasons for replacing teeth with dental implants can include the following: disease, traumatic accidents, and hereditary issues. Replacing one tooth or choosing all-on-four dental implant surgery could be the correct answer to tooth and jaw problems. Interested persons can review choices for dental implants on the clinic services page at https://www.sfdentalimplants.com/services/. Persons looking for other oral surgery issues can visit the sister website at https://www.oralsurgery-sf.com/; those with cosmetic surgery desires can visit https://visage-sf.com/.
ABOUT SAN FRANCISCO DENTAL IMPLANT CENTER
Under Dr. Alex Rabinovich's direction, San Francisco Dental Implant Center focuses on the placement and restoration of dental implants, making it among the top-rated dental implant clinics in the San Francisco Bay Area. Dr. Rabinovich is a Board Certified Oral and Maxillofacial Surgeon specializing in the field of dental implants. This additional training, along with his years of experience, sets Alex Rabinovich MD DDS apart from the growing number of general dentists offering dental implant treatments. The cost of dental implants in the Bay Area can be easy to manage with payment plans available. San Francisco Dental Implant Center serves the San Francisco Bay Area, including Daly City and Marin County areas such as Tiburon, Sausalito, and Mill Valley.