San Francisco, California – March 31, 2022. San Francisco Dental Implant Center, a best-in-class dental implant center led by Alex Rabinovich, DDS, MD, is proud to announce a new post about identifying the best dental implant specialist in San Francisco for one's unique needs.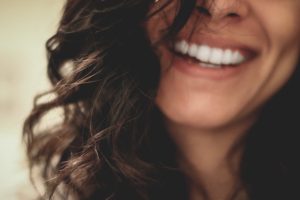 Individuals ready to find an oral surgeon may require an expert to complete an evaluation to determine specific needs.
"Dental implants should, hopefully, last for the rest of a persons' life. That's why I spend the time on a full oral evaluation before moving forward," explained Dr. Alex Rabinovich, chief oral surgeon of San Francisco Dental Implants. "My goal is to take every step towards a best-in-class surgical outcome. No matter whom a patient chooses for dental implant surgery, they shouldn't expect anything less."
The Bay Area community can review the new post at https://www.sfdentalimplants.com/blog/finding-the-best-san-francisco-dental-implant-provider-is-not-easy/. The post explains the importance of reviewing several oral surgeons to identify the best dental implant specialist for individual needs. Dr. Alex Rabinovich is a highly qualified oral surgeon with advanced dental implant surgery, orthognathic surgery, facial reconstruction, and maxillofacial surgery. The clinic serves people living in San Francisco and the broader Bay Area in Contra Costa, Alameda, Marin, and San Mateo Counties. Oral procedures can include an entire row or single-tooth dental implants. The clinic provides a no-obligation consultation with an oral surgeon. A one-on-one personal evaluation may be the first step. Indeed, those who want to dig deeper into the issues of finding a top-rated oral surgeon can visit an earlier post at https://www.oralsurgery-sf.com/2019/03/some-of-the-best-oral-surgeons-in-the-world-are-in-san-francisco/.
THE BEST DENTAL IMPLANT SPECIALIST IN SAN FRANCISCO
Here is the background for this release. Bay Area residents ready to replace teeth may be in a hurry to locate the best dental implant specialist in San Francisco. Replacing missing or unhealthy teeth can require specific solutions. An expert oral surgeon will take the time to execute a complete evaluation of a patient's jaw, gums, teeth, and facial structure to determine the best path to success. A thorough examination and brilliant surgical plan can increase the long-term success of a dental implant procedure.
ABOUT SAN FRANCISCO DENTAL IMPLANT CENTER
Under Dr. Alex Rabinovich's direction, San Francisco Dental Implant Center (https://www.sfdentalimplants.com/) focuses on the placement and restoration of dental implants, making it among the top-rated dental implant clinics in the San Francisco Bay Area. Dr. Rabinovich is a Board Certified Oral and Maxillofacial Surgeon specializing in the field of dental implants. This additional training, along with his years of experience, sets Alex Rabinovich MD DDS apart from the growing number of general dentists offering dental implant treatments, including "all on four" dental implants. The cost of dental implants in the Bay Area can be easy to manage with payment plans available. San Francisco Dental Implant Center serves the San Francisco Bay Area, including Daly City and Marin County areas such as Tiburon, Sausalito, and Mill Valley.