May 31, 2021 – San Francisco, California. San Francisco Dental Implant Center, a top-rated Bay Area clinic led by Alex Rabinovich, DDS, MD is proud to announce a new post on the insurance question.
"The cost of dental implants in the Bay Area is a concern for many patients. Insurance may or may not cover the procedure," explained Dr. Alex Rabinovich, chief oral surgeon of San Francisco Dental Implants. "My team can help people find options to help achieve new dental implants at an affordable monthly price such as helping them investigate their insurance as well as consider affordable financing plans."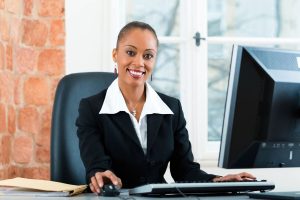 Interested individuals can read the new post about dental implant insurance in San Francisco at https://www.sfdentalimplants.com/blog/if-you-are-considering-dental-implants-you-may-be-covered-on-insurance/. The Center serves the Bay Area community with oral surgery for dental implants such as all-on-four, single tooth replacement, and "teeth in a day" surgery. Dr. Alex Rabinovich and his clinic team can help evaluate a patient's dental implant needs and review insurance and financing options for oral surgery. Persons living in the counties of Marin, San Francisco, Santa Clara, and Alameda can check more information on the clinic Bay Area page at https://www.sfdentalimplants.com/bay-area-dental-implants/. Persons who want to read more about the cost of dental implants can visit the website. Those who have specific needs such as oral surgery (https://www.oralsurgery-sf.com/) and cosmetic surgery (https://visage-sf.com/).
TOP CLINIC BRINGS A SOLID PLAN FOR DENTAL IMPLANT INSURANCE IN SAN FRANCISCO
Here is the background on this release. A long-term savings plan can make sense for so-called 'big-ticket' items like a new car or vacation. Bay Area locals might take advantage of the time to plan carefully before a bill is due. In the case of dental implants, a long-term savings plan might not be an option. The critical need for oral surgery to replace missing or broken teeth may need immediate attention. If a person waits too long, an unhealthy mouth could cause other health issues. A combination of insurance options and an affordable monthly payment plan can help alleviate the anxiety of paying for necessary oral surgery. For these reasons, San Francisco Dental Implant Center announces a new post for dental implant insurance.
ABOUT SAN FRANCISCO DENTAL IMPLANT CENTER
Under Dr. Alex Rabinovich's direction, San Francisco Dental Implant Center (https://www.sfdentalimplants.com/) focuses on the placement and restoration of dental implants, making it among the top-rated dental implant clinics in the San Francisco Bay Area. Dr. Rabinovich is a Board Certified Oral and Maxillofacial Surgeon specializing in the field of dental implants. This additional training, along with his years of experience, sets Alex Rabinovich MD DDS apart from the growing number of general dentists offering dental implant treatments. The cost of dental implants in the Bay Area can be easy to manage with payment plans available. San Francisco Dental Implant Center serves the San Francisco Bay Area, including Daly City and Marin County areas such as Tiburon, Sausalito, and Mill Valley.