San Francisco, California – March 31, 2021. San Francisco Dental Implant Center, a top-rated dental implant center in San Francisco at https://www.sfdentalimplants.com/ term of 'cheap' and 'affordable dental implants.
San Francisco residents could assume the words have the same meaning when there are critical differences.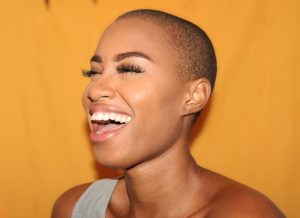 "Access to dental implant surgery has become easier these days. Plenty of businesses promoting 'cheap' dental implants in San Francisco and other Bay Area cities are available nearby and online. We want to remind the public that the terms 'cheap' and 'affordable' do not mean the same thing," explained Dr. Alex Rabinovich, chief oral surgeon of San Francisco Dental Implants. "And knowing the difference can change who you choose for this important oral surgery procedure."
The new blog post about affordable vs. cheap dental implants in San Francisco is available at https://www.sfdentalimplants.com/blog/the-dental-implants-we-provide-are-not-cheap-but-affordable/. San Francisco Dental Implants serves the Bay Area region with dental implant consultations and surgery. Dr. Rabinovich and a professional clinic team support patients every step of the way, from initial visits to surgical preparedness and post-op follow-up. Financing is available, and the affordability of dental implants is discussed in accordance with each individual's unique needs.
A clinic team is ready to work with residents searching for affordable dental implant surgery plans. Interested persons can review the financing post at https://www.sfdentalimplants.com/financing/. The clinic provides high-quality implant materials for various surgical procedures, including: single-tooth replacement or replacing multiple teeth, all-on-four, and Trefoil dental implants. San Francisco Bay Area locals searching for additional surgery options can review the oral surgery sister site at https://www.oralsurgery-sf.com/. Local residents can also find surgical support for facial reconstruction and enhancements at the cosmetic surgery site at https://visage-sf.com/.
ABOUT SAN FRANCISCO DENTAL IMPLANT CENTER
Under Dr. Alex Rabinovich's direction, San Francisco Dental Implant Center focuses on the placement and restoration of dental implants, making it among the top-rated dental implant clinics in the San Francisco Bay Area. Dr. Rabinovich is a Board Certified Oral and Maxillofacial Surgeon specializing in the field of dental implants. This additional training, along with his years of experience, sets Alex Rabinovich MD DDS apart from the growing number of general dentists offering dental implant treatments. The cost of dental implants in the Bay Area can be easy to manage with payment plans available. San Francisco Dental Implant Center serves the San Francisco Bay Area, including Daly City and Marin County areas such as Tiburon, Sausalito, and Mill Valley.
Contact:
San Francisco Dental Implant Center, Media Relations
Web. https://www.sfdentalimplants.com/
---
Photo credit: antjeverena via Foter.com / CC BY-NC-ND