Oh how we hate the word "cheap" here at San Francisco Dental Implant Center. Yes, you can get cheap dental implants, but they are cheap foreign imports made in who knows where?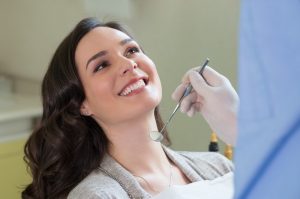 Our doctor quite rightly refuses to use such "cheap" low quality dental implants because they have too much respect for their patients. Our dental implants are affordable, and we also have a huge choice of different finance options if you need them. More on that a bit further down.
But we will not use cheap dental implants because when you have dental implants you want them to last. Ours are made by Nobel Biocare and they are top quality and built to last the distance. Furthermore, our doctor, Dr. Alex Rabinovich, evaluates the needs of each patient on a patient by patient basis so that you get the dental implants that have been created for you as an individual and will provide the best value for money.
The 21st Century Answer To Missing Teeth: Implants
Dental implants are the 21st century answer to missing teeth because they look and perform in exactly the same way that the original tooth did. Forget dentures which can slip and slide about. With our dental implants you can eat anything you wish and may not have been able to eat for years. BBQ ribs, corn on the cob, apples – you name it, and you can eat it.
A dental implant is actually a screw made of titanium, in the case of our implants, which is inserted into the jawbone. Over a period of some weeks, the jawbone will grow tightly around the implant in a process known as osseointegration, so that for all practical purposes the implant becomes a part of the jawbone itself. Then the crown is added on the top of the implant and – hey presto! – you have a fully functioning tooth again. We can replace one missing tooth, several teeth, or even a complete set.
Indeed, Nobel Biocare have recently introduced their Trefoil dental implants. We are one of the first centers in the Bay Area to offer these, and they can be used to provide what is know as "all on four" implants and can replace all your teeth in a day.
As regards finance, while we will never offer "cheap" dental implants, we have a wide range of different finance options available. We take all major credit cards, and we have many affordable finance plans including one which carries no interest whatever if paid off in 6 months. Whatever your individual needs, we have got you covered. Talk to our friendly staff who can explain all your options.