San Francisco, California – June 1, 2022. San Francisco Dental Implant Center, a best-in-class dental implant center led by Alex Rabinovich, DDS, MD, is proud to announce a new post about finding the best yet affordable dental implants in San Francisco.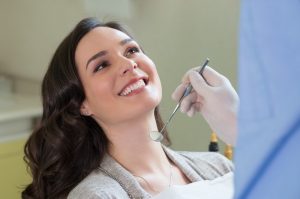 An affordable alternative to dentures could help individuals enjoy chewing and drinking in a normal way.
"One thing San Francisco is known for is its restaurants. And that is something my patients are grateful to enjoy again," explained Dr. Alex Rabinovich, chief oral surgeon of San Francisco Dental Implants. "Dental implants can be not only an affordable solution but also a way to achieve the best eating experience, not to mention one's looks."
The Bay Area community can review the new post by San Francisco Dental Implant Center at https://www.sfdentalimplants.com/blog/affordable/. The latest post explains how to deal with the trade-offs between quality and cost when it comes to dental implants. Dr. Alex Rabinovich, DDS, MD, has an extensive background in dental implant and bone grafting procedures and maxillofacial surgery, facial trauma, and jaw reconstruction surgery. What this boils down to is this: a patient can reach out to Dr. Rabinovich for a consultation and have a one-on-one, customized assessment as to what is the best option for them and what constitutes a truly affordable dental implant experience.
To review the topic-specific page about dental implants, go to https://www.sfdentalimplants.com/our-advantage/. Residents living around the Bay Area can reach out for a no-obligation consultation, including those living in Marin County, Oakland, and the San Francisco Peninsula, as the clinic is conveniently located in San Francisco. Those looking for oral surgery and cosmetic surgery (https://visage-sf.com/) are encouraged to visit the company's "sister" websites.
RESIDENTS CAN 'LIVE THEIR BEST LIVES WITH AFFORDABLE DENTAL IMPLANTS IN SAN FRANCISCO
Here is the background for this release. Unhealthy or missing teeth can impact an individual's quality of life. The inability to chew correctly may mean giving up favorite foods like carnitas or steak. Dentures could be a poor substitute and further curb the ability to drink wine or coffee to avoid staining. A solution could include finding the best quality dental implants at an affordable rate in San Francisco.
ABOUT SAN FRANCISCO DENTAL IMPLANT CENTER
Under Dr. Alex Rabinovich's direction, San Francisco Dental Implant Center focuses on the placement and restoration of dental implants, making it among the top-rated dental implant clinics in the San Francisco Bay Area. Dr. Rabinovich is a Board Certified Oral and Maxillofacial Surgeon specializing in the field of dental implants. This additional training and experience set Alex Rabinovich MD DDS apart from the growing number of general dentists offering dental implant treatments, including "all on four" dental implants. The cost of dental implants in the Bay Area can be easy to manage with payment plans available. San Francisco Dental Implant Center serves the San Francisco Bay Area, including Daly City and Marin County areas such as Tiburon, Sausalito, and Mill Valley.