What is the best dental implant center not just here in the San Francisco Bay Area but anywhere? The reality is that there is probably no such thing. The best dental implant center is the one that works for YOU, and you are different from everyone else.
Everyone, yes everyone, has a different problem with their teeth. That is because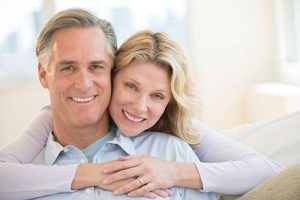 we are all individuals. No two of us are exactly the same.
We were not born the same, we didn't all eat the same foods as we grew up, we were brought up with different standards.
We may have been taught by our parents to brush our teeth twice a day or we may not.
Our Teeth Wear Out – Dental Implants Center San Francisco
What eventually happens is that our teeth DO wear out, our gums become diseased, and for one reason or another we begin to lose teeth as we get older.
Unfortunately that is a fact of life. It is called aging.
Can we prevent aging? Some therapists and manufacturers of so-called "anti-aging" products would have you believe that you can. Unfortunately that is not true. With every day that passes, you get older. Nobody can deny that.
What you CAN do is to take steps to slow, halt, or even reverse, the EFFECTS of aging.
If your hair starts to fall out, there is little that you can do. Wrinkles on the skin can be tightened up with some forms of surgery (very expensive) and you might want to opt for that if it was on your face. However, the same wrinkles occur all over your body – your arms, for example – and the cost would get out of all proportion.
The Most Important Thing – Dental Implants
However, we maintain that the most important thing is your teeth. First, you use them to eat, and second they are most important when you smile.
Many people who have missing teeth have tremendous difficulty eating, and at the same time are completely embarrassed when it comes to smiling or laughing. Life really should not be like that. You want to be able to eat any sort of food that you wish, and to be able to laugh out loud without embarrassment.
In the 21st century you now have the answer. The best dental implant.
However, how do you find the best dental implant center in the Bay area?
The truth is that the best dental implant center is the one that looks at YOU as an individual. You are different from everyone else. Your lifestyle is different. Your diet is different. You may, or may not, take exercise. We could go on, but you get the idea.
Here at San Francisco Dental Implant Center we treat every single patient as he or she is: an INDIVIDUAL.
Don't Take Our Word For It
In our opinion (but don't just take our word for it) that is what sets us apart from other general dentists who undertake dental implant surgery. Check out the many reviews on our website.
That is all we do: dental implants. You would expect us to be very good at it. And we are.
That is why we have patients recommended to us from far and wide, not just from the Bay area, but across the whole of the US.
We also offer a no obligation consult with the doctor. Call us on (415) 992-9188, or click on the Contact Us link at the top of the page.