blog | July 4, 2014 – San Francisco, CA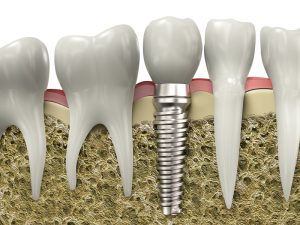 San Francisco Dental Implant Center, a leading provider of high quality, affordable dental implants to Bay Area residents, is proud to announce a new blog post for patients considering dental implants. The post focuses on how to select the 'best' dental implant center in the San Francisco Bay Area.
"Our approach is patient-by-patient," explained Dr. Alex Rabinovich, owner of San Francisco Dental Implant Center. "Our blog continues to provide informative content on dental implant issues, and this post helps patients think about the process of selecting the best dental implant center for their needs."
For more information on dental implant choices, go to https://www.sfdentalimplants.com/ and visit the website and blog.
Choosing the Best Dental Implant Center in San Francisco
In this day of 24/7 technology and resource lists of the best in this or that area, it may come as a surprise that there is not a single criterion to select the best dental implant center. Rather, the quest for the best is something that is best determined by surgeon and patient. Each patient is unique, and what matters so much is that the dental implant center take the time to work with each patient to determine the best course of action. The blog post goes into this philosophy in detail and hopes to help patients think through the process, beginning with the informational quest for information on dental implants and proceeding to a consultation with a dental implant specialists and ultimately to the choice of the best dental implant center for them.
About San Francisco Dental Implant Center
San Francisco Dental Implant Center, under the direction of Dr. Alex Rabinovich, focuses on the placement and restoration of dental implants, making its team among the most experienced in the Bay Area. Dr. Rabinovich is a Board Certified Oral and Maxillofacial Surgeon specializing in the field of dental implants. This additional training, along with his years of experience, sets Alex Rabinovich MD DDS apart from the growing number of general dentists offering dental implant treatments.
Contact:
San Francisco Dental Implant Center, Media Relations
Web. https://www.sfdentalimplants.com/
Email. visage.sanfran@gmail.com
Tel. (415) 992-9188