The Golden Gate Bridge District which maintains the bridge is facing a deficit of $3.9 million and has just raised the cost of coming into San Francisco from Marin County to $8.00 for some drivers.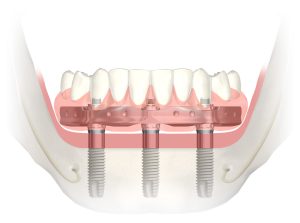 Carpools during rush hour are now $5.00, while those with FasTrak accounts pay $7.00. However, those without a FasTrak account now have to pay $8.00.
Guess what: if you need Marin County dental implants that's a steal!
Why?
Because the best Marin County dental implants are at San Francisco Dental Implant Center and that's in Sacramento Street in the Financial District. This is where you will find Dr Alex Rabinovich, one of the finest dental implant specialists not just in California, but in the US.
Dr Rabinovich is qualified in both medicine and dentistry and is an expert in Dental Implant Surgery and bone regeneration procedures, Corrective Jaw Surgery (Orthognathic and TMJ), and Facial Reconstruction (Trauma and Cleft Lip and Palate deformities). He takes part in medical missions overseas where he performs surgery on children in need on a voluntary basis. He has also authored a number of medical articles and is frequently invited to speak at dental conferences. Dr Rabinovich has performed several thousand dental implant surgeries.
You Need The Finest Possible Treatment for Your Dental Implants
Dental implants are not cheap, so you need to know that you are getting the finest possible treatment. Every patient is different, so it is impossible to provide estimates over the phone, and any practitioner who does so should be treated warily. Some patients will need more or less treatment than others. One thing that should be noted is that there are cheap imports of dental implants on the market, but Dr Rabinovich does not use them: when you are having dental implants you want ones which are going to last.
If you need Marin County dental implants you will be pleased to know that we offer a wide variety of financial options including some which are interest free.
Dr Rabinovich provides all patients with an initial consult when he can assess your situation and quote you a fixed rate for the treatment. There are no hidden charges later.
So, if it costs you 8 bucks to cross the bridge, it will be the best $8 you have ever spent!