If you live in Marin County and are thinking about dental implants, it may well be that you have browsed local surgeons and been somewhat taken aback at just how much their dental implants are.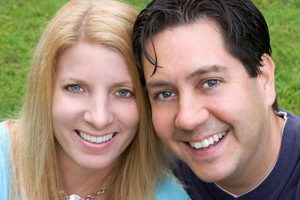 If this is the case, you would be better off doing what more and more Marin County residents are doing, now that life is returning to somewhere near normal, and that is making the trip over the Golden Gate Bridge to San Francisco to talk to us at San Francisco Dental Implant Center.
Here you will find that our dental implants are more affordable than Marin County dental implants, although we hasten to add that we do not, and never will, use cheap foreign imports. We only ever use the finest quality implants that we would use ourselves if we needed them because we have too much respect for our patients and so would not supply anything less.
However, we also believe in charging a fair rate for our dental implants, which is why you will find that ours are more affordable than the Marin County dental implants that you find locally.
Having said that, of course, no dental implants could be described as "cheap", but then the best of anything never is. Dental implants are as near to the real thing as you can get, and they perform in the same way that your original teeth did. There is none of the slipping and sliding about that you can get with dentures, nor yet cutting down two perfectly good teeth to replace one tooth with a bridge.
A Range Of Payment Plans
However, not only are our dental implants more affordable than Marin County dental implants, but we also offer a range of different payment plans. We offer senior citizens a $250 discount on each implant, and our range of finance plans also includes one with no interest charge if paid off within 6 months. In addition, we accept all major credit cards.
Our office will work with you to find the financing option that best suits your budget because we work with multiple healthcare financing companies and have many different plans available. We also accept most insurance programs used by major employers in our area. Our goal is always to ensure that expenses should never be allowed to get in the way of the quality of care that you need and deserve.
Our doctor, Dr. Alex Rabinovich, is very happy to provide all patients with an initial, no-obligation consult. You can book an appointment by clicking on the Contact Us link at the top of the page.