We love Yelp! We often turn to Yelp when our office staff is looking for the new "hot" lunch or dinner place in the Bay Area, and by hot we mean "trendy."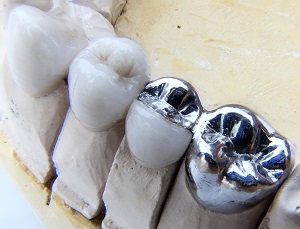 We also find that a lot of people look for dental implants on Yelp in the San Francisco Bay area, which is great for us because we have some superb reviews on Yelp.
Dental implants are no longer "new" in the sense that they have been around for a good few years now, but they are without doubt the 21st century answer to missing teeth. Whether you have one missing tooth or several, there are dental implants that will fill the gap for you – literally.
In fact, dental implants are so superior to dentures or a bridge that they can hardly be mentioned in the same sentence, and this is why so many people search for dental implants on Yelp in the San Francisco Bay Area. If you are not familiar with dental implants, they consist of a titanium screw which is inserted into the jawbone where the missing tooth or teeth were. The jawbone will grow tightly around the titanium implant, and a crown is fitted on top. The replacement tooth then works in exactly the same way as the missing one did.
None Of The Issues With Dentures Or A Bridge
So, there is none of the business of dentures slipping and sliding about – and even if they fit properly, you still can't eat some foods easily with them. And with a bridge you have to have two perfectly good teeth on either side of the missing one cut down in order to support the bridge. Not the greatest of ideas.
This is why so many people search for dental implants on Yelp in the San Francisco Bay Area, and when they do, they will find us because of our great reviews. No, dental implants are not "cheap" in the accepted sense of the word. But then the best of anything never is. However, the good news is that it may be possible that your insurance will cover all or part of the cost.
Even if you are not covered by insurance, at San Francisco Dental Implant Center we have a wide choice of different finance options available. There are getting on for forty different finance options, and they include some which have no interest if paid off within a specified period.
Whatever your circumstances, there will be a finance option which suits your budget, so make an appointment for an initial consultation by clicking on the Consult link above.