If you lost a number of teeth, or even all your teeth, in the past, the only option that you had was to have a set of dentures fitted.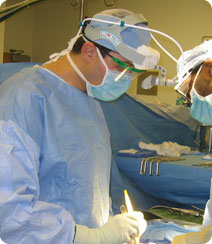 Today you can still have dentures but there are a lot of disadvantages with them. About the only good thing is that they are better than no teeth at all, but that aside, they can cause problems.
When you lose teeth, the supporting bone wears away as well, and even if you have dentures it will continue to do so. As the bone continues to wear away, the dentures become loose and unless you use adhesives they can actually fall out if you laugh or cough. You can imagine that can be enormously embarrassing if you are out with friends and somebody tells a joke which makes you laugh out loud.
Dentures can also be uncomfortable and sometimes painful. They can also slip about when you are eating, and you won't be able to eat things such as nuts, corn on the cob, apples, and so on. People with dentures also often have bad breath as well.
The 21st Century Alternative here in the Bay Area
However, we are now in the 21st century and there is an alternative: dental implants. This involves a titanium implant being inserted into the bone and being fitted with a crown on top. However, the process can take some time because the bone has to bind to the implant in a process known as ossification and this can take several months before the crown can be fitted. Indeed, some people find that from the time they start treatment to the point where they get the teeth, it can take a year.
However, there is no doubt that dental implants are far superior to dentures because they look and perform in exactly the same way as the original tooth or teeth.
What is even better is that you can now have teeth in a day in San Francisco. Yes, our Dr Rabinovich can provide you with teeth in a day in San Francisco, whether that is for the lower or upper arch or for both. Teeth in a day is also known as "all on four" because a full arch can be placed on four implants set at the correct angles. However, Dr Rabinovich prefers to use 5 or even 6 implants on the basis that if one fails there will still be sufficient to support the arch.
Teeth in a day in San Francisco may not be for everybody, as some patients may not be suitable. However, Dr Rabinovich offers all patients an initial consult, so click on the Contact Us link at the top of the page.