Your teeth took a while to develop. Remember your baby teeth? Gone at about 6-10 years. Wisdom teeth?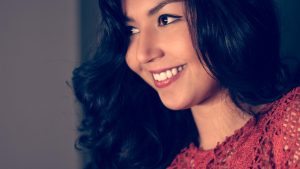 Most of us had those removed in our late teens or twenties. Then the ones that are supposed to last – the adult teeth. Well, they don't always last. So that's why you might need "teeth in a day" in the Bay Area.
How is that possible? All right, some of us lose the odd tooth here and there. Others lose a lot of teeth, and until recently the only answer was dentures. Unfortunately, with dentures come a lot of problems. To begin with, they can be uncomfortable, and even painful. You won't be able to eat certain foods, such as nuts, corn on the cob, or even steak. They don't look natural, especially when eating. The jawbone wears away and the dentures then become loose and can even fall out when you sneeze, cough, or laugh. People who wear dentures often have bad breath. Dentures can also undermine your self-confidence, because as the jawbone continues to wear away it causes your face to age visibly much faster than it otherwise would.
The Answer May Well Be Teeth In A Day
If you have several missing teeth, the answer may well be teeth in a day in the Bay Area. This is a set of replacement teeth which are mounted on dental implants in the same way as a single tooth can be mounted on a dental implant. However, with teeth in a day you don't need a separate implant for each tooth. Four or five implants should be sufficient for a complete row of teeth. One big advantage is that the implants preserve the integrity of the facial structure by preserving the jawbone and preventing the face visibly aging faster than normal.
At San Francisco Dental Implant Center, we are carrying out more and more replacement surgeries for teeth in a day in the Bay Area. Just imagine it! You go home at the end of the day with a full set of teeth once more, just as you had when you were, perhaps 20 or 30.
Now it has to be said that not all patients are suitable for teeth in a day, although most are. You may also not need a full set of teeth replaced. At San Francisco Dental Implant Center, our doctor is happy to provide all patients with an initial consult. This enables him to assess you and confirm whether you are suitable for teeth in a day, and at the same time they will be able to answer all your questions. Make an appointment by clicking on the Consult link at the top of the page.