blog | August 30, 2014 – San Francisco, CA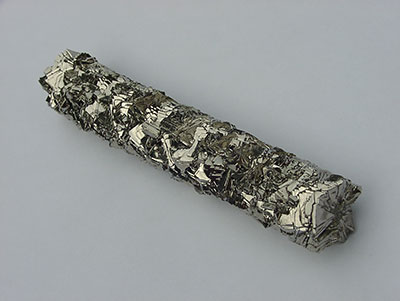 Titanium is an amazing metal and has many uses; it is especially suited to implants into the human body, in particular hip and other joint replacements, and dental implants. The name "Titanium" was derived from Greek mythology, the Titans being extremely strong warriors. Being a top dental implant surgery center in San Francisco, we get many questions on the theme of 'What are Dental implants made of?' – so here's an explanation.
Because of its light weight and strength, it has many uses for the military, and is used in aircraft, ships, missiles, spacecraft, and for armor plating. In civilian life it is used in things such as bike frames, tennis and squash rackets, spectacle frames, golf clubs, and laptop computers, in addition to its uses in jewelry.
Titanium for Dental Implants: Strength
Titanium is an extremely strong metal, yet is light in weight. It does not conduct heat very well nor does it conduct electricity easily. It is also corrosion resistant. In addition, as a dental implant it will not be rejected by the body and has the property of bonding very well with bone. It is also inert, which means that it will not react with any chemical.
Titanium is almost as corrosion resistant as platinum, and will resist most acids, together with saline solutions, and chlorine gas. It is as strong as steel, yet 45% lighter. Although it is 60% heavier than aluminum, it is twice as strong. Thus, it is perfect for use in situations where strength combined with light weight is a requisite, and also in situations where metal fatigue might be an additional issue.
When used as a dental implant it is in the form of a screw which is inserted into the jawbone. In effect, it becomes a new root for the missing tooth. Once inserted into the jawbone, the bone will then heal and grip the titanium screw tightly and grow over the top of it. A crown made of a ceramic material is then placed on top of the implant.
Healing and Dental Implants
While the bone is healing and bonding with the titanium implant, the dentist will place a temporary crown on top of it which will remain in place until the permanent crown is fitted some months later.
The advantages of titanium dental implants over dentures are many. Not the least of these is that the titanium implant in effect replaces the root of the original tooth, and is just as strong, if not stronger. For all practical purposes it does exactly the job that the original tooth did, but has the big advantage that it is not subject to decay.
You get the big advantage of having a perfect smile once again, but better still is that you can eat in exactly the same way that you did when you had your natural teeth. While dentures might give the appearance of real teeth, the truth of the matter is that they do have a tendency to slip about when you are eating, which can be not only uncomfortable, but may prevent proper chewing.
Not all patients are suitable for titanium implants, but fortunately, most are. In order to see whether or not you qualify, you will need a dental implant consultation with a top oral surgeon. San Francisco Dental Implant Center can make you an appointment with one of their specialists. For your consultation, call them on (415) 992-9188.