Who doesn't love Italian food? And the best place for Italian food in San Francisco is without a shadow of a doubt North Beach. In fact, we frequently hop on the MUNI up to North Beach after work in order to visit its' fabulous restaurants. But guess what? In order to enjoy great food you need great teeth.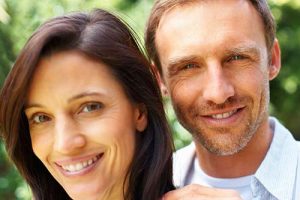 That's where we can help with North Beach dental implants even though we are not based in North Beach.
San Francisco Dental Implants Center is located in the Financial District in Sacramento Street and this is where you will find the best dental implants dentist in North Beach, even though he isn't in North Beach. In fact he isn't even a dentist! His name is Dr Alex Rabinovich and he is an extremely highly qualified oral surgeon. If you want a filling, Dr Rabinovich doesn't do those, but if you want the very best North Beach dental implants he is your man.
State-Of-The-Art Equipment for Dental Implants
Dr Rabinovich's office houses the very latest state-of-the-art equipment and he uses a top of the range 3D CAT scanner which provides him with a complete picture of the jawbone, the position of nerves and sinuses so that he can avoid them, the best position in which to place the implant, the best type of implant to use, and more. Not for him the old X-ray machines which many still use. Furthermore, he only ever uses the very finest materials. He would not even consider using any of the cheap foreign imports that are available as he has too much respect for his patients. He believes that when you have dental implant surgery you want those dental implants to last for the rest of your life. You don't want to be trotting back and forth to a dental implants surgeon because something has gone wrong as a result of using inferior materials or equipment.
Dr Rabinovich also believes that his skills should be available to everyone, and to that end he offers an extremely varied range of different payment options and plans so that his dental implants are available to all. Dental implants are not cheap, but Dr Rabinovich has ensured that cost is no barrier. If you would like to discuss North Beach dental implants with Dr Rabinovich he also offers a consult with no obligation, when he can answer all of your questions. Just click on the Contact Us link at the top of the page.