December 21, 2015 – San Francisco, California. San Francisco Dental Implants, a top-rated dental implant center serving the entire San Francisco Bay Area, is proud to announce review milestones on social media as 2015 draws to a close. The company has topped 24 reviews on Yelp and 11 reviews on Google+.
"We know that our clients do a lot of research when deciding on the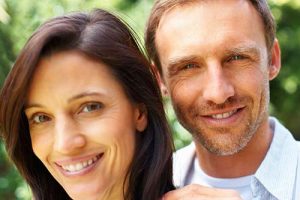 best dental implant provider in the San Francisco Bay Area," explained Dr. Alex Rabinovich of San Francisco Dental Implants. "We are, therefore, so proud of reaching these review milestones in 2015 on both Yelp and Google+."
To read reviews of the company, please visit the reviews posted online.  There one can quickly scan reviews on both the Google+ and Yelp networks.
Due Diligence When Selecting a Dental Implant Provider
Selecting a provider when one needs dental implants is an important task. First, the cost of dental implants – even with insurance – can be significant. Second, the skill level of various providers is not the same. Some dentists or oral surgeons may only occasionally perform dental implant surgery, while others may do this on a regular basis. It is important, therefore, to investigate all options in addition to a patient referral that one may have been given by one's dentist. The Internet offers one method to identify possible providers. Reviews on social media, while not always reliable, are another factor in selecting providers. Anyone needing dental implants is advised to not only do their research but get second opinions before selecting a provider.
About San Francisco Dental Implant Center
San Francisco Dental Implant Center is located in the Financial District of the City. Under the direction of Dr. Alex Rabinovich, SF Dental Implants focuses on the placement and restoration of dental implants, and tooth replacement making its team among the most experienced in the Bay Area. Dr. Rabinovich is a Board Certified Oral and Maxillofacial Surgeon specializing in the field of dental implants. This additional training, along with his years of experience, sets Alex Rabinovich MD DDS apart from the growing number of general dentists offering dental implant treatments. San Francisco Dental implants serves all neighborhoods in the city of San Francisco including Pacific Heights, Russian Hill and Noe Valley.
Contact:
San Francisco Dental Implant Center, Media Relations
Web: https://www.sfdentalimplants.com/
Email: info@doctorrabinovich.com
Tel. (415) 992-9188