April 30, 2016 – San Francisco, California. San Francisco Dental Implants, the Bay Area leader in dental implants, is proud to announce an expanded Spring, 2016, advertising campaign just in time for Summer. The reality is that many Bay Area consumers want to improve their smile and do not realize that a trip up to San Francisco for a specialized center is well worth the effort.
"While some Bay Area dentists and oral surgeons may offer dental implant services, we are a specialized Center," explained Dr. Alex Rabinovich of San Francisco Dental Implants. "We find that consumers are often happiest when they come up to San Francisco, enjoy a no obligation consultation, and see our specialized center for dental implants. There is quite a value in being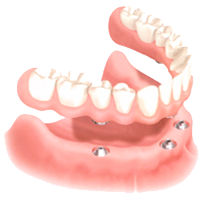 both big enough to be specialized yet small enough to provide superior quality to national chains. Our advertising campaign expands our reach to nearby cities such as San Mateo and Marin County."
To view the new ad campaign for San Francisco Dental Implant Center across the Bay Area, one needs to search Google for 'dental implants' and either be in the Bay Area or add city modifiers such as Pacific, San Mateo, or Belmont. Once on the website, interested parties can learn about dental implants and the procedures offered by Dr. Alex Rabinovich, the Center's director.
The Value of a Specialized Bay Area Dental Implant Center
Dental implants are an exciting and relatively new technology that can restore a wonderful smile to many people with teeth issues. Based on titanium technology, dental implants are best installed by a specialized oral surgeon. By being both big enough to specialize and yet small enough to provider superior service, the San Francisco Dental Implant occupies a 'sweet spot' in the Bay Area for the technology. That said, many residents outside of San Francisco yet still in the Bay Area may not realize how close they are to the city of San Francisco and how worthwhile a visit to the Center may be. Like many other highly technical procedures, specialization has big dividends. By expanding their advertising campaign, the Center hopes to get the word out just in time for Summer, 2016, when one's smile will be welcome at Bay Area parties and events in the warmer weather.
About San Francisco Dental Implant Center
San Francisco Dental Implant Center is located in the Financial District of the City. Under the direction of Dr. Alex Rabinovich, SF Dental Implants focuses on the placement and restoration of dental implants, and tooth replacement making its team among the most experienced in the Bay Area. Dr. Rabinovich also offers Teeth in a Day surgery for Bay Area residents. Dr. Rabinovich is a Board Certified Oral and Maxillofacial Surgeon specializing in the field of dental implants. This additional training, along with his years of experience, sets Alex Rabinovich MD DDS apart from the growing number of general dentists offering dental implant treatments. San Francisco Dental implants serves all neighborhoods in the city of San Francisco including Pacific Heights, Russian Hill and Noe Valley.
Contact:
San Francisco Dental Implant Center, Media Relations
Web: https://www.sfdentalimplants.com/
Email: info(at)sfdentalimplants(dot)com
Tel. (415) 992-9188