We recently wrote a blog post about Telegraph Hill and finding dental implant clinics in and around this landmark neighborhood.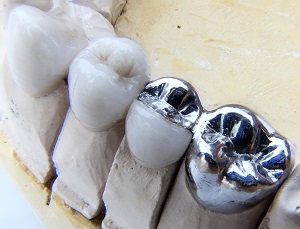 We've had quite an uptick in interest, and people are pleasantly surprised to find out that their Telegraph Hill dental implants needs can be satisfied just up the road in the Financial District. Let's be honest: it's only five minutes away.
Here you will find us at San Francisco Dental Implant Center, just opposite the Embarcadero Center, at 129 Sacramento Street. Our doctor, Dr. Alex Rabinovich, has the skills necessary to perform dental implant procedures of all descriptions.
We also have the very latest equipment at our state-of-the-art office, including a 3D scanner which produces much better results than an x-ray can. It enables our doctor to see, and therefore avoid, any nerves when planning your dental implants procedure.
The 21st Century Answer
When you have a missing tooth, or teeth, dental implants are the 21st century answer. Certainly, you can still get dentures, and you can still have a bridge. And they work out at less than dental implants.
But this is your mouth we are talking about here. It is part of your own body. Surely you want the very best solution for missing teeth, rather than second – or even third – best? You may or may not be aware, but a bridge involves cutting down two perfectly good teeth on either side of a missing one in order to support the bridge itself. Some people might think that is OK, but we don't.
Then there are dentures, and they can certainly look good when first installed. However, you have to take them out at night and soak them. Worse still, they can start to slip and slide about when you eat. You won't be able to eat things such as nuts or corn on the cob with them. They have been known to fall out of someone's mouth when that person has thrown their head back to roar with laughter at a good joke. How embarrassing is that? That is definitely no joke.
When you have Telegraph Hill dental implants there is nothing better. They work by having the implant, which is a titanium screw, inserted into the jawbone. The crown is then attached to the top of the implant and – lo and behold – you have a tooth, or teeth, which functions in exactly the same way as the ones that you lost. What could possibly be better?
Our doctor is happy to provide you with a consult when he can answer all your questions. Click on the Consult link at the top of the page.