Japantown is one of our favorite parts of San Francisco. There is an awful lot of tradition here packed into a very small area. The choice of restaurants and little cafes is amazing, all serving the most delicious Japanese foods that you could wish for, and which make a welcome change from a Big Mac.
We love the confections at Benkyodo, one of the original businesses in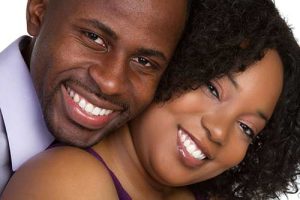 Japantown which opened in 1906, and is still in the same family nearly 110 years later.
Sushi
Another favorite is Isobune Sushi on Post Street. All those delicacies floating past you on little wooden boats on the "canal". You just grab whatever takes your fancy. And it's not all raw fish, either. There's avocado rolls, cooked egg, cooked crab salad, barbecued eels, cooked prawns, and a whole lot more.
Or how about Juban Yakiniku on Kinokuniya Mall, where you can BBQ your beef, poultry, seafood and vegetables just the way you like it.
There is plenty of entertainment, too, with cinemas, video studios, music studios, clubs and bars. When we're not providing the best dental implant services to San Francisco residents, you can often find the staff of the San Francisco Dental Implant center enjoying Japantown or other great places in the city by the Bay.
Arts And Crafts – Dental Implants Center near Japantown
If you like to shop, you'll like Japantown. There are plenty of little arts and craft studios such as Asakichi Antiques and Art where you can buy lots of things for the traditional Tea Ceremony. 2015 is the Year of the Sheep, so there are many sheep figures available.
For the girls, there are lots of hairdressers, beauty parlors, and spas.
Japantown is certainly worth a visit, if you have never been there before. And if you've never visited us before, we're worth a look. We're only a short MUNI bus ride from Japantown, on Sacramento Street, and we have the reputation of being the top dental implants office in San Francisco.
Why?
Specialists in Dental Implants for San Franciscans
Because we are specialists. We just do dental implants. If you need a filling or you think you want a bridge, we don't do those. The reason is that we know without a shadow of a doubt that dental implants are the nearest thing that you can possibly get to your own teeth. So why would you want your mouth full of dentures, or to have to file down two perfectly good teeth to support a bridge?
If you had the choice, you would keep your own teeth. However, as we get older there comes a time for many of us when we do begin to lose some teeth, so dental implants make perfect sense. It really is like getting your original teeth back again.
So if you live or work in Japantown, or you're just visiting there, why not pop in and visit us as well? We will be delighted to offer you a consult, with no obligation.