Daly City is a wonderful placed in which to live, and many people who work in San Francisco commute there from the city since it is only a very short journey.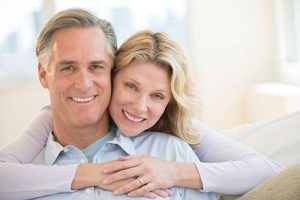 If you are looking for dental implants in Daly City, San Francisco is also the place to go. Here you will find San Francisco Dental Implant Center right in the heart of the Financial District.
Our name rather says it all. Our doctor is a specialist in dental implants, and when you are looking for dental implants in Daly City that is precisely what you need – a specialist. Certainly, you will find general dentists who offer dental implants to their patients, but it is not a major portion of their work. Many general dentists who also provide dental implants have perhaps only done a weekend course on them.
Our doctor – Dr. Alex Rabinovich – trained extensively over a period of years and has been engaged in dental implant work ever since. He does it all day, every day. If you want a filling or a bridge – although we don't know why anyone would want a bridge these days – he could, of course, do it. But he doesn't, because he is a specialist in dental implants.
A Single Implant Or A Complete Set
We can provide you with a single dental implant if you have one missing tooth, or a complete set. Dental implants are the 21st century answer to missing teeth because they work in exactly the same way as the original tooth or teeth did. The implant itself is a screw made of titanium and this is inserted into the jawbone in the same way as the tooth root. Over a period of several weeks, up to six months, the jawbone grows tightly around the implant in a process called osseointegration so that it becomes bonded to the implant. Then a crown is added to the top of the implant and – hey presto! – you have a tooth that works in exactly the same way that the original one did.
You don't get any of the slipping and sliding about that occurs with dentures and there is no need to damage the teeth on either side of a missing one, as occurs with a bridge, where two perfectly good teeth are cut down in order to support the bridge itself.
If you are considering dental implants in Daly City, Dr. Rabinovich is happy to provide all patients with a consult. You can book one by clicking on the Consult link at the top of the page.