We love San Francisco – it's where we work and where we play. There are always plenty of things going on, but in the fall there are some really special things that you can do on a day out, or even just for a couple of hours.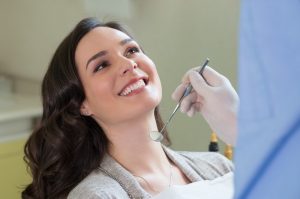 The whole area turns to a glorious selection of golds, reds, and bronzes – all except Muir Woods with its' redwoods and sequoias which remain obstinately green.
Great Pumpkin Fest
Of course, it's "that" time of year again when trick or treating comes to the fore. At California's Great America there is the Great Pumpkin Fest. Kids under 12 can trick or treat along with Charlie Brown and the gang from Peanuts, and play in the foam pumpkin patch. There's a Hay Maze to explore and clever pumpkin carvers demonstrating their skills.
It's also a great time to take a cruise on the Bay. It's not too cold yet in San Francisco, and you can have fun with the Bridge 2 Bridge Cruise, or the Golden Gate Bay Cruise, without queueing for hours as you have to in July and August.
On October 2nd there's the famous Castro Street Fair with dancers and musicians, live entertainment, and arts and crafts booths. Admission is free.
Napa Valley And Sonoma
Fancy a wine cruise? We do. Take a day trip to Napa Valley and Sonoma, view some of the stunning vineyards, and enjoy sampling some of California's finest wines.
If you're an art lover, then one of the San Francisco day trips that's a must is a trip to the San Francisco Museum of Modern Art.. There are huge collections of modern art and there are special exhibits in the fall. If you have a Go San Francisco Card admission is included.
From now until the end of October, Six Flags Discovery Kingdom is holding the Fright Fest which by day is full of spooky things for the kids to do, and activities such as cookie decorating, and plenty of top rides and attractions. However, at night time it becomes a Hallowe'en Horror with a haunted maze, and four different themed zones designed to scare you out of your wits.
The cooler weather is also ideal for biking and hiking. You can rent a bike for the day, go for a ride wherever you like, or follow a guided tour of the city.
Ship Tours And Air Show
Go to Fisherman's Wharf and the Embarcadero for Fleet Week (October 3rd – 10th) and see the Parade of Ships, the Air Show, and Ship Tours.
Muir Woods and Country Wine Tour is another chance to enjoy some wine tasting after wandering under the amazing redwoods and sequoias for a couple of hours just soaking up the peace and quiet of the scenery before the winter sets in.
Yes, there's plenty to do in San Francisco in the fall, so just get out there and enjoy yourself.