San Francisco, California – October 30, 2017. San Francisco Dental Implant Center, a highly-rated clinic for dental implants in San Francisco, is proud to announce a revision to its San Mateo informational page. The page explains how and why it's worth the short drive from San Mateo up to San Francisco for dental implants.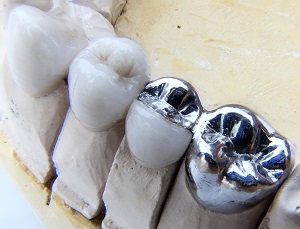 "Choosing an oral surgeon based on the cheapest or the closest may not work out well for some people," explained Dr. Alex Rabinovich of San Francisco Dental Implants. "We hate to see patients fail to consider the short drive from San Mateo to San Francisco for the best dental implant experience in the San Francisco Bay Area."
To view the newly updated San Mateo dental implants page, just visit the website. Persons interested in the key features of successful dental implant surgery may also find details on the page. To learn more regarding professional oral surgery in the Bay Area , which is a sister site focusing on Dr. Rabinovich's oral surgery practice, just visit that website. A top oral surgeon can manage the repair and replacement of bad or missing teeth.
WORTH THE DRIVE: SAN MATEO DENTAL IMPLANTS
Here is background to the release. October may be a season for unexpected, frightening fun for many Silicon Valley residents in towns as diverse as San Francisco, San Mateo, and Burlingame, California. Plenty of Halloween events have been scheduled including costume parties, haunted houses and zombie races. Residents may be up for a good scare during the Halloween season. Choosing to enjoy a horrific experience can be different from being surprised by one. If a local has decided to schedule an oral surgeon for dental implants, the expectation could be high-quality care and professional oral surgery. If a patient chooses so-called "cheap Bay Area dental implants" the result could be a gruesome, surprise. Bleeding gums and an infected mouth might be a few of the problems. Instead, scheduling a skilled surgeon may require deeper thought.
For this reason, Bay Area Dental Implants has announced a revision to its San Mateo informational page. Locals who have chosen cheap Bay Area dental implants may have relied too much on price and proximity. If pain and bad teeth result from shoddy oral surgery, a patient could fall into a frightening dark hole of high costs and misery to fix the issue. Key features to a successful oral surgery can include cost-effective and comfortable results. San Francisco residents may decide to stop scaring the neighbors with bad teeth and finally schedule oral surgery. Locals can avoid cheap Bay Area dental implants by carefully reviewing the options, and making the short drive up to San Francisco.
ABOUT SAN FRANCISCO DENTAL IMPLANT CENTER
San Francisco Dental Implant Center is located in the Financial District of the City. Under the direction of Dr. Alex Rabinovich, SF Dental Implants focuses on the placement and restoration of dental implants, and tooth replacement making its team among the most experienced in the Bay Area. Dr. Rabinovich is a Board Certified Oral and Maxillofacial Surgeon specialist in the field of dental implants. This additional training, along with his years of experience, sets Alex Rabinovich MD DDS apart from the growing number of general dentists offering Bay Area dental implant treatments. San Francisco Dental Implant Center serves the Bay Area including Oakland.
Contact:
San Francisco Dental Implant Center, Media Relations
Email: info(at)sfdentalimplants(dot)com
Tel. (415) 992-9188