December 24, 2017 – San Francisco, California. San Francisco Dental Implant Center, under the leadership of oral surgeon, Dr. Rabinovich, is proud to announce a significant review milestone of topping two hundred online reviews, combining Google and Yelp for both the Center and the affiliated Oral Surgery practice.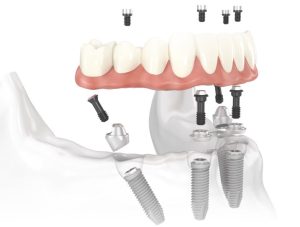 The generally positive reviews speak volumes of the Center as one of the most popular places in the San Francisco Bay Area for dental implant surgery.
"Making dental implant surgery a positive experience is our number one goal. My staff and I truly enjoy the work that we do," explained Dr. Alex Rabinovich, chief oral surgeon of SF Dental Implants. "These new customer reviews tell us we are making a difference in the lives of our patients and helping them to achieve healthy, happy smiles."
To read the new dental implant reviews on Yelp for San Francisco Dental Implant Center, visit their Yelp page. Positive responses to dental implant surgery by Dr. Rabinovich have been noted by several patients as well. To learn more about oral surgery and read over one-hundred-twenty reviews for SF Dental, visit their Yelp Page. Google reviews can be found via a simple Google search for either "San Francisco Dental Implants" or for "Dr. Alex Rabinovich San Francisco."
POSITIVE DENTAL IMPLANT REVIEWS INDICATE SAN FRANCISCO BAY AREA LEADERSHIP
Here is background to this release. Bay Area locals can have many choices during a normal day. Some decisions may see easy, such as selecting Italian or Mexican for lunch. Other choices can be a little more difficult, such as when to schedule the next dental appointment. If the dental appointment turns into a discussion about removing teeth beyond repair, it may not be a choice. The next decision to bring back a healthy smile may be to consider dental implant surgery. If a San Francisco patient needs to find a top oral surgeon, searching dental implant reviews first could be the right choice.
For this reason, San Francisco Dental Implants has announced a two hundred review milestone on combined Yelp and Google reviews. Selecting the right oral surgeon may help to make an oral surgery procedure a positive one. Previous patients suffering from anxiety over dental surgery have written about top-notch staff and caring attention. One San Francisco patient concerned about surgery has even posted the experience as a "cakewalk" in one dental implant review. Choosing dental implant surgery may be difficult for a San Francisco native, but an easy read of these two hundred reviews can make identifying best oral surgeon in the Bay Area can help make the choice easy.
ABOUT SAN FRANCISCO DENTAL IMPLANT CENTER
San Francisco Dental Implant Center, under the direction of Dr. Alex Rabinovich, focuses on the placement and restoration of dental implants, making it among the top-rated dental implant clinics in the San Francisco Bay Area. Dr. Rabinovich is a Board Certified Oral and Maxillofacial Surgeon specializing in the field of dental implants.
This additional training, along with his years of experience, sets Alex Rabinovich MD DDS apart from the growing number of general dentists offering dental implant treatments. The cost of dental implants in the Bay Area can be easy to manage with payment plans available. San Francisco Dental Implant Center serves the San Francisco Bay Area including Marin county areas such as Tiburon, Sausalito and Mill Valley.
Contact:
San Francisco Dental Implant Center, Media Relations
Web. https://www.sfdentalimplants.com/
Email. visage.sanfran@gmail.com
Tel. 415-817-9991