April 2, 2018 – San Francisco, California. San Francisco Dental Implant Center, the San Francisco Bay Area leader in dental implants is proud to announce a new informational page on so-called "pain free" dental implants.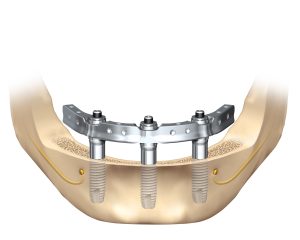 Pain and pain management are top concerns among San Francisco Bay Area consumers looking for dental implants, and, accordingly, the page goes into pain management options for patients. The page also focuses on Exparel for dental implants as an exciting new option.
"Technology has advanced to the point where patients can now feel significantly less discomfort after dental implant surgery. The medical community has made great strides in offering different pain management options," explained Dr. Alex Rabinovich, chief oral surgeon of San Francisco Dental Implants. "This means recovery from dental implant surgery is easier and the time it takes to recover has greatly improved."
To read the new informational page about pain management and dental implants, please go to https://www.sfdentalimplants.com/pain-free. The term "pain free" dental implants refers to pain management and care, as no operation can truly be "pain free." The new page explains pain management options for dental implants to San Francisco patients. Interested parties can learn more regarding oral surgery, dental implants, wisdom tooth extraction and pain management by going to the company's sister website at http://www.oralsurgery-sf.com/pain/.
BACKGROUND ON PAIN FREE DENTAL IMPLANTS
Here is the background for this release. San Francisco and Silicon Valley residents may wonder if pain free dental implants are possible. Technology might not have arrived at completely pain-free oral surgery, yet new medications have proven to provide quicker, comfortable recovery times. New non-opioid pain medications could be the best option for an easy post-surgery recovery. A well-managed medication schedule combined with the care and support of an expert clinic team could be the key to a successful surgery. While the new page explains the basics, San Francisco residents who may be considering dental implants should reach out to the Center for a consultation with a trained dental implant specialist.
ABOUT SAN FRANCISCO DENTAL IMPLANT CENTER
San Francisco Dental Implant Center, under the direction of Dr. Alex Rabinovich, focuses on the placement and restoration of dental implants, making it among the top-rated dental implant clinics in the San Francisco Bay Area. Dr. Rabinovich is a Board Certified Oral and Maxillofacial Surgeon specializing in the field of dental implants. This additional training, along with his years of experience, sets Alex Rabinovich MD DDS apart from the growing number of general dentists offering dental implant treatments. The cost of dental implants in the Bay Area can be easy to manage with payment plans available. San Francisco Dental Implant Center serves the San Francisco Bay Area including Marin county areas such as Tiburon, Sausalito and Mill Valley.
Contact:
San Francisco Dental Implant Center, Media Relations
Web. https://www.sfdentalimplants.com/
Email. visage.sanfran@gmail.com
Tel. 415-817-9991