San Francisco, California – April 27, 2016. San Francisco Dental Implants, the Bay Area leader in dental implants, is proud to announce that it has updated its informational page on 'All-on-four' technology. The procedure, while not appropriate for all patients, uses dental implants in an innovative way so as to make it more rapid for patients to improve their smiles.
"We find that many patients first learn of dental implants and may be intimidated by the time necessary," explained Dr. Alex Rabinovich of San Francisco Dental Implants. "The 'All-on-four' technique, while not appropriate for everyone, can be a solution to make getting dental implants and improving one's smile relatively rapid. I encourage anyone interested to contact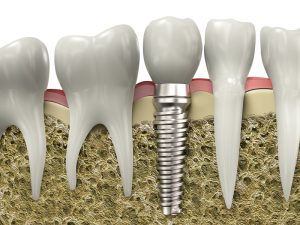 the Center for a no obligation appointment, as every patient is unique. Even if a patient is not a candidate for 'All-in-four,' there are other good options to improve the smile."
To visit the updated page on 'All-on-four,' please visit https://www.sfdentalimplants.com/all-on-four-implants/. Interested persons are strongly advised to reach out for a consultation, as not everyone is qualified for the procedure and an office visit is required to determine eligibility.
Busy Bay Area Residents Want Quick Procedures
As a center of technology, the San Francisco Bay Area caters to busy professionals and persons who not only admire technology but want everything fast. To walk the streets of San Francisco, Oakland, or San Jose is to see many people glued to their iPhones and Android devices, to see cafes bulging with laptops and WiFi, and to realize that the boundary between where Twitter on the Internet and Twitter's headquarters in San Francisco is a blurry one. Even in the Bay Area, however, many people have dental issues and would like to improve their smiles. 'All-on-four' is an exciting procedure that can provide dental implants in one day for qualified patients. Even if a patient is not a candidate, dental implants can vastly improve their smile and the procedure is easier than ever.
About San Francisco Dental Implant Center
San Francisco Dental Implant Center is located in the Financial District of the City. Under the direction of Dr. Alex Rabinovich, SF Dental Implants focuses on the placement and restoration of dental implants, and tooth replacement making its team among the most experienced in the Bay Area. Dr. Rabinovich also offers Teeth in a Day surgery for Bay Area residents. Dr. Rabinovich is a Board Certified Oral and Maxillofacial Surgeon specializing in the field of dental implants. This additional training, along with his years of experience, sets Alex Rabinovich MD DDS apart from the growing number of general dentists offering dental implant treatments. San Francisco Dental implants serves all neighborhoods in the city of San Francisco including Pacific Heights, Russian Hill and Noe Valley.
Contact:
San Francisco Dental Implant Center, Media Relations
Web: https://www.sfdentalimplants.com/
Email: info(at)sfdentalimplants(dot)com
Tel. (415) 992-9188