San Francisco Dental Implant Center, a top-rated dental implant center at  is proud to announce the release of an important, new blog post about choosing a generalist vs. specialist for dental implant services. The quality of work is defined by important differences among dental experts. Professionals may offer the same dental implant services, but the generalist focuses on daily oral care such as filling cavities and cleaning teeth. The specialist's only focus is replacing teeth and facial structure.
"San Francisco's residents may not be aware of the important differences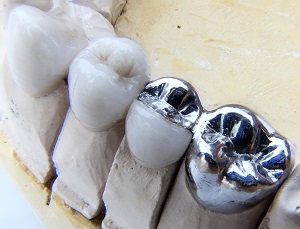 between a general dentist and a specialist when it comes to dental implant surgery," explained Dr. Alex Rabinovich, owner of San Francisco Dental Implant Center. "Our timely blog post informs Bay Area locals about specific distinctions between these two and how that may affect patient experience."
To view the blog post in its entirety, please visit our blog page to learn about dental implants.
Dental Implant Specialists Replace Teeth, not Cavities
San Francisco residents understand regular oral care is important to the Bay Area lifestyle. General dentists keep smiles healthy by providing basic dental care such as cleanings, fillings and caps. When a patient has a more severe issue, such as a broken tooth, or suffered an accident that causes many missing teeth, a dental implant specialist is preferred.
In its latest, September, blog post, San Francisco Dental Implant Center discusses why a generalist is not the best choice for patients with broken or missing teeth. Specialists have a specific background in traumatic jaw injuries and oral surgery. Specialists, such as Dr. Alex Rabinovich invest time and money on the latest dental implant technology. Cleaning teeth and filling cavities is the job of the dental generalist. When there is a traumatic dental injury, such as a broken and missing teeth, the expert to call is the specialist.
About San Francisco Dental Implant Center
San Francisco Dental Implant Center, under the direction of Dr. Alex Rabinovich, focuses on the placement and restoration of dental implants, making its team among the most experienced in the Bay Area. Dr. Rabinovich is a Board Certified Oral and Maxillofacial Surgeon specializing in the field of dental implants. This additional training, along with his years of experience, sets Alex Rabinovich MD DDS apart from the growing number of general dentists offering dental implant treatments. Dr. Rabinovich provides services for the San Francisco Bay Area, Peninsula and surrounding North Bay Cities.
Contact:
San Francisco Dental Implant Center, Media Relations
Web: https://www.sfdentalimplants.com/
Email: info@doctorrabinovich.com
Tel. (415) 992-9188