San Francisco, California – November 24, 2020. San Francisco Dental Implant Center, the Bay Area leader in dental implants at https://www.sfdentalimplants.com/, is proud to announce information updates to its website focusing on oral surgeons and dental implants.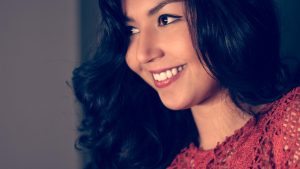 The Center specializes in dental implant procedures and is proud of its two oral surgeons on staff.
"Clients sometimes over focus on the dental implant procedure to the detriment of the person doing the procedure," explained Dr. Alex Rabinovich, chief oral surgeon of San Francisco Dental Implants. "Our updated websites showcases our oral surgeons and encourages any potential client to reach out for a consultation."
Persons who want to know more about the Center's oral surgeon can visit the newly updated pages: Dr. Alex Rabinovich at https://www.sfdentalimplants.com/meet-the-doctor/. And those who are ready to reach out for a consultation can visit the consultation page at https://www.sfdentalimplants.com/contact/. Persons who want to dig even deeper into oral surgery issues are encouraged to visit the sister website at https://www.oralsurgery-sf.com/.
THE VALUE OF A CONSULTATION WITH AN ORAL SURGEON
Here is background on this release. More and more San Francisco clients are seeking to improve their smiles. When they find out about new advances in dental implants, they can get very excited. However, the technology is complex and not one-size-fits-all. There are national chains providing dental implants, there are individual oral surgeons, and then there are locally relevant dental implant clinics. As the release explains, finding the best surgeon for the job is not easy. Thus a consultation is the best next option to find an oral surgeon who best meets one's needs.
ABOUT SAN FRANCISCO DENTAL IMPLANT CENTER
San Francisco Dental Implant Center, under the direction of Dr. Alex Rabinovich, focuses on the placement and restoration of dental implants, making it among the top-rated dental implant clinics in the San Francisco Bay Area. Dr. Rabinovich is a Board Certified Oral and Maxillofacial Surgeon specializing in the field of dental implants. This additional training, along with his years of experience, sets Alex Rabinovich MD DDS apart from the growing number of general dentists offering dental implant treatments. The cost of dental implants in the Bay Area can be easy to manage with payment plans available. San Francisco Dental Implant Center serves the San Francisco Bay Area, including Marin County areas such as Tiburon, Sausalito, and Mill Valley.
Contact:
San Francisco Dental Implant Center, Media Relations
Web. https://www.sfdentalimplants.com/
---
Photo credit: russellstreet via Foter.com / CC BY-SA