San Francisco, California – January 31, 2016. San Francisco Dental Implant Center, a top-rated provider of dental implants serving San Francisco and San Francisco Bay Area residents, is proud to announce an upgrade to its review page. With recent changes by Google to its own review system, the Center realized it was important to make adjustments to its own information.
"Patients seeking to improve their smile and facial beauty come to us from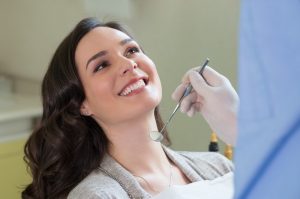 around the Bay Area for our dental implant services," explained Dr. Alex Rabinovich, owner of San Francisco Dental Implant Center. "However, recent changes by Google made it difficult for prospective patients to browse our reviews. Therefore, we updated our own review page."
To browse the newly updated review page, please visit our dental review page. To browse Google reviews, simply click on the Google icon. With the popularity of Yelp in the San Francisco Bay Area, the company also provides a link to its Yelp reviews. Again, interested parties are urged to click on the appropriate icon.
Patients Search Online for Top-Rated Dental Implant Centers in San Francisco
San Francisco Dental Implants is very proud of its review portfolio. The Center is known as one of the top-rated dental implant facilities in Northern California, and serves patients not only from San Francisco but from Oakland, Marin County, and San Jose. Patients appreciate state-of-the-art technology and comfortable, painless dental implant surgery. Bay Area locals appreciate a great oral surgery experience and have shared the positive experience online. Google+ reviews have proven very important to the company, and recent changes by Google have made it difficult, if not impossible, to easily find dental implant reviews. By adjusting its website, the company has made it very easy for persons browsing dental implant costs and options online to see the company's reviews, whether they like Google or Yelp.
About San Francisco Dental Implant Center
San Francisco Dental Implant Center, under the direction of Dr. Alex Rabinovich, focuses on the placement and restoration of dental implants, making its team among the most experienced in the Bay Area. Dr. Rabinovich is a Board Certified Oral and Maxillofacial Surgeon specializing in the field of dental implants. This additional training, along with his years of experience, sets Alex Rabinovich MD DDS apart from the growing number of general dentists offering dental implant treatments. Dr. Rabinovich provides services for the San Francisco Bay Area, Peninsula and surrounding North Bay Cities.
Contact:
San Francisco Dental Implant Center, Media Relations
Web. https://www.sfdentalimplants.com/
Email. visage.sanfran@gmail.com
Tel. 415-817-9991