San Francisco Dental Implant Center, a top-rated dental implants provider serving Bay Area residents, is proud to announce the latest milestone in Google+ customer service ratings: the achievement of nine reviews, which occurred in September, 2015. Satisfied customers have now posted nine five-star ratings for San Francisco Dental Implant Center.
"We are so proud that customers have given us nine five-star ratings on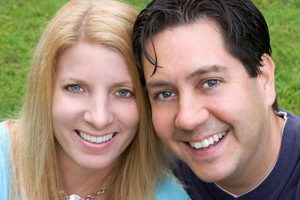 Google+!" explained Dr. Alex Rabinovich, owner of San Francisco Dental Implant Center. "It means we are meeting our goal as the best tooth replacement clinic in the Bay Area."
To view the businesses Google+ ratings page go to – https://plus.google.com/117242233157767988930/about. To read reviews on other social media sites, please visit dental implants center page on the reviews that we have received from our patients.
Patients Search Online for Top-Rated Dental Implant Center in San Francisco
San Francisco Dental Implants is very proud of this review milestone. The reason is that it is proof-positive of the excellent services provided to San Francisco Bay Area patients seeking quality, affordable dental implants. Patients appreciate state-of-the-art technology and comfortable, painless dental implant surgery. Bay Area locals appreciate a great oral surgery experience and will share the positive experience online. Google+ reviews prove new customers go to social medial first to search for the best in implant care.
Accidents, like car collisions, create an instant emergency for people who lose teeth. Choosing the right oral surgeon becomes a stressful decision. Google+ reviews create easy access to the best dental implant specialist in San Francisco. Patients lose stress and gain confidence when the right choice has been made. Top-ratings, affordable care and painless surgery provided by an expert oral surgeon is worth the online search.
About San Francisco Dental Implant Center
San Francisco Dental Implant Center, under the direction of Dr. Alex Rabinovich, focuses on the placement and restoration of dental implants, making its team among the most experienced in the Bay Area. Dr. Rabinovich is a Board Certified Oral and Maxillofacial Surgeon specializing in the field of dental implants. This additional training, along with his years of experience, sets Alex Rabinovich MD DDS apart from the growing number of general dentists offering dental implant treatments. Dr. Rabinovich provides services for the San Francisco Bay Area, Peninsula and surrounding North Bay Cities.
Contact:
San Francisco Dental Implant Center, Media Relations
Web. https://www.sfdentalimplants.com/
Email. visage.sanfran@gmail.com
Tel. 415-817-9991