This whole "near me" thing drives us crazy at San Francisco Dental Implant Center. People search for "dental implants near me" but do you really want the dental implant specialist that's "near me"? Or rather "near you"? Or would you prefer to have the best dental implants?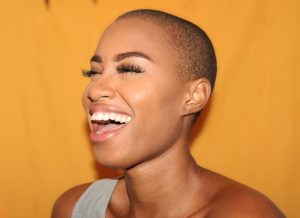 Look, if you are considering dental implants, we have to congratulate you because you obviously realize that in the 21st century there is no comparison to dental implants. Dentures and bridges are so "last century".
But even so, there are dental implants and dental implants. For instance, there is no doubt that you can save a few dollars by opting for one of the so-called "cheap" imports. No dental implants are gong to be "cheap" in any sense of the word, but there is no doubt that imported ones cost a bit less than the ones that we use. That is because, at San Francisco Dental Implant Center we will only ever use the best, because we have respect for our patients and we want them to have dental implants which will last. The dental implants that we use are manufactured right here in the US by NobelBiocare, and we don't use anything else.
Is It A Good Idea To Cut Corners?
That is another thing about the "dental implants near me" search. As we said, you could save a few dollars, but do you really think it is a good idea to cut corners on something as important as your teeth? Yes, you might have to travel a bit further from home in order to get to us in the San Francisco Financial District, but you are not going to have to do it every day like a commute. A couple of visits will be all that you need.
So instead of "dental implants near me" you should be searching for something such as "best dental implants in San Francisco" or "top-rated dental implants in San Francisco". In fact, just try doing that right now and see who comes up on the top of the page. Indeed, many people do not realize that they want an oral surgeon who specializes in dental implants, and that – my friends, that we definitely have over the competition.
No, we are not the cheapest dental implant center in the Bay Area, but then again, we are affordable. We also have many different financial options for you from which to choose in case your insurance doesn't cover part or all of the cost.
Dental implants are something that you want to have done once and then carry on with life as usual. You don't want to be running back and forth because there is some issue with them.
With the greatest of respect, once we have fitted your dental implants for you, we don't want to see you again! That way, we know that we have done a great job.