The subject of dentures vs. dental implants in San Francisco is the topic of a new blog post announced the San Francisco Dental Implants. Located in San Francisco but serving the entire Bay Area, the San Francisco Dental Implant Center has been an industry leader in the use of Internet media, especially blogging, to inform the general public on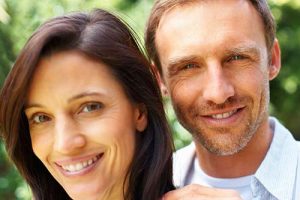 dental issues.
"Many older patients often think only of dentures when they should consider dental implants as a modern alternative,"explained Dr. Alex Rabinovich, director of San Francisco Dental Implant Center. "Our blog post overviews this issue in general for patients, but even better is for a patient to come in for a consultation. Each patient is individual and we make a custom plan that fits his or her needs."
To read the informative blog post on dentures vs. dental implants, please visit the dental implants page.  While the Center focuses on San Francisco Bay Area patients, the topic is of concern to anyone considering the two alternatives. For more information on the center and its offerings in dental implants.
The Uniqueness of Each Patient
No two patients are alike, no two mouths are alike, and no two situations vis-a-vis dental implants or dentures is alike. In general, the industry is moving dramatically towards dental implants because of their superiority to dentures. That said, many older patients grew up in an area of denture commercials, and the idea that when someone grows old, it is natural for him or her to have "false teeth." Today, however, advances in dentistry and oral surgery have made dental implants a reachable possibility for most patients. By coming in for a consultation with Dr. Rabinovich, a patient will have both options before him. A wise choise is an informed choice, after all.
About San Francisco Dental Implant Center
San Francisco Dental Implant Center, under the direction of Dr. Alex Rabinovich, focuses on the placement and restoration of dental implants, making its team among the most experienced in the Bay Area. Dr. Rabinovich is a Board Certified Oral and Maxillofacial Surgeon specializing in the field of dental implants. This additional training, along with his years of experience, sets Alex Rabinovich MD DDS apart from the growing number of general dentists offering dental implant treatments.
Contact:
San Francisco Dental Implant Center, Media Relations
Web. https://www.sfdentalimplants.com/
Email. visage.sanfran@gmail.com
Tel. 415-817-9991