San Francisco is lucky enough to be a best-in-class city for medical care. We have world-class hospitals, and we're also lucky enough to have some best-in-class centers for dental implants.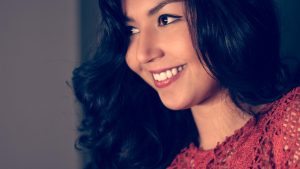 Not the least of these is San Francisco Dental Implant Center, located in the Financial District downtown. (Our name is a bit of a giveaway, isn't?).
San Francisco dental implants are what we do, and we do them because there is nothing to beat them when it comes to replacing missing teeth. Yes, it is still possible to get a bridge if you just need to replace one missing tooth. And, yes, dentures are still alive and well. But dentures are so old school. So, 20th century. Let's face it, some people still use a typewriter. Some people still send faxes. But there are far better ways of doing these things in 2022.
And that applies perfectly to dental implants. When you have missing teeth, dental implants are the 21st-century answer to the problem. This is because they exactly replicate the tooth or teeth which you have lost.
Dental implants work by inserting a screw – the implant – into the jawbone where the missing teeth were. Over a period of a few weeks, the jawbone grows tightly around the implant in a process known as osseointegration, so that it cannot move and becomes, to all intents and purposes, a part of the jawbone itself. Once this process is complete, the crown is fixed to the top of the implant and – lo and behold – you have a new tooth! It works in exactly the same way that the missing tooth did.
No Slipping And Sliding About
So, there is none of the slipping about and sliding that you can get with dentures. You don't have to take your dental implant out overnight as you do with dentures, and you can eat anything that you like – nuts, bbq beef, apples, you name it.
Certainly, dental implants cost a bit more than dentures do, but then that is the same with most things. If you want the best you have to pay a little more for it. Most San Francisco residents really want a nice smile, and for those who have financial difficulties, we do offer financing options. Some insurance will even cover dental implants; call us and we can not only evaluate your financial needs but also your potential success as a dental implant patient.
Indeed, at San Francisco Dental Implant Center, we also offer a wide range of different finance options. We quite understand that not everyone can afford to pay cash for dental implants, and that is why we offer a range of options that will make them affordable for anyone, no matter what their circumstances. We even have one finance option that carries zero interest if it is paid off within 6 months.
So, make an appointment to see our Dr. Alex Rabinovich for a consult where he can answer all your questions. He's known as one of the top dental implant specialists not just in San Francisco but throughout the Bay Area and across California.