If you are worried about the cost of dental implants, let us assure you that there is no need to be.
Dental implants are not "cheap". The best never is.
Good wine is not "cheap". A beautiful home is not "cheap". A foreign cruise is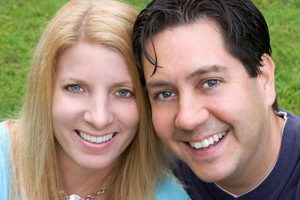 not "cheap".
What would you rather have? Something mediocre that IS cheap, or something that is the best you can get?
Only One Answer if You Need Implants: Yes
There is really only one answer to that. What you need to know is whether you can afford the best. You most certainly want it, but can you afford it? Is it really within your budget? Do you have enough income to pay for it?
We'd like to suggest that the answer is yes. At San Francisco Dental Implant Center, we believe that every single patient is entitled to the best, and that the cost of dental implants should never be an obstacle.  We offer financing for dental implants, to make cheap dental implants at a quality price possible in San Francisco.  (By cheap we do not mean low quality: we mean affordable).
We see dental implants as the only way forward for problems with missing teeth in the 21st century. They perform in exactly the same way as your original teeth, rather than dentures which slip and slide about, or a bridge – which requires two perfectly good teeth on either side of the missing one to be cut down: who in their right mind would want that? Forty years ago, that might have been a choice, but when you can now have dental implants instead, it is what has become known as a "no-brainer".
You probably eat three meals a day. You smile, and you laugh at someone's jokes when you are with friends. Do you really want to feel embarrassed if you open your mouth and have a good laugh?
Do you want to be in a position where eating foods that you love is a struggle, if not impossible?
"Sorry. Thanks for the offer. But my dentures won't let me eat a walnut."
No Way To Live
That is no way to live. Forty years ago you didn't have a choice. But now you do.
We believe that cost should never be allowed to stand in the way. This is why we have collaborated with some of the top medical insurers and finance companies in the country to ensure that every one of our patients is able to find a plan that fits their particular budget.
Dental implants should be a right, not a choice.
There is an old saying that something is "better than sliced bread". Dental implants are a lot better, because they let you eat any bread that you want, no matter how tough the crust. They also let you SMILE without embarrassment and they are not going to fall out of your mouth as some dentures do when you throw your head back and have a belly laugh.
Trust us. Give us a call on (415) 992-9188, or click on the Contact Us link at the top of the page to arrange a consult. We'll explain all of the payment options and answer all of your questions. Nothing should prevent you from having the best.