Living in the Bay Area is not what anyone would call cheap. If you look at the figures for San Francisco, you will find that they are around 63% higher than the average for the whole US (these figures are from 2015).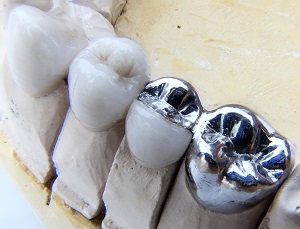 The median rent for a one-bedroom apartment was $3,460 a month and if you wanted to buy a home the median price was $841,600 compared with the national average of $188,900. In order to be able to buy one, you would need to earn around $158,000 a year for a 30-year fixed-rate mortgage. Costs for necessities for a family of four would be around $92,000 a year. That's necessities, not including savings or discretionary spending!
Putting that into perspective, the median income in the US is $52,250. A gallon of gas in SF cost $3.20 compared with the national average of $2.33. Groceries were about 23% higher than the average.
However, it is not all doom and gloom, because if you want affordable, or even so-called cheap dental implants in the Bay Area, then at San Francisco Dental Implant Center we provide them. All right: hands up! Dental implants are not "cheap", but we can give you affordable dental implants in the Bay Area because we offer a huge choice of different dental implant financing options, so there is bound to be one that suits your finances. Not only that, we offer discounts to senior citizens as well.
Not "Cheap Dental Implants" in San Francisco
No, dental implants are not cheap, but then when you want the best it is never cheap. In fact, if you want "cheap" you have to settle for something far less than the best, such as dentures. Even those are not cheap, but they cost less than dental implants. However, they can slip about in your mouth, affect your speech, and you will still find that there are many foods that you can't eat.
Dental implants, on the other hand, work in exactly the same way as your original teeth did. In fact, they are better than your original teeth in the sense that they can't rot or lose enamel and go yellow. You will be able to smile and laugh and eat foods that you may not have been able to eat for years.
At San Francisco Dental Implant Center we have multiple financing options for affordable dental implants in the Bay Area, including plans that carry zero interest if you pay them off within 6 months. We accept all major credit cards as well.
Our doctor specializes in Dental Implants, and Dr Alex Rabinovich offers an initial consult, so call us now for an appointment when we can answer all your questions and provide you with details of the various financing options: one is bound to be right for you.