There are some beautiful homes in the Pacific Heights area of San Francisco, and it is known for many of the wealthy and notable people who live there. It is an expensive area in which to live, and many of the residents are wealthy businessmen, actors, entrepreneurs, and professionals.
Beautiful People Need Beautiful Teeth
However, strange as it may seem, not all of the "beautiful peo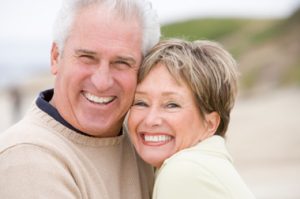 ple" who live there have beautiful teeth. Some of them have struggled on with dentures for years, when there is a very simple answer in the 21st century: dental implants.
The Nearest Thing To Your Own Teeth: Dental Implants
Dental implants are the nearest thing that you can possibly get to your own original teeth, and function in exactly the same way. In some respects they are actually better than your original teeth, because they won't wear like your own did: once you have them, you have got them for life.
What is odd is that people who live in Pacific Heights are for the most part wealthy. Dental implants are not as cheap as dentures, but if you can afford to live in Pacific Heights, you can certainly afford dental implants. So why do people not have them?14
There must be dentists in Pacific Heights who do dental implants, but you are better off coming to the financial center to see us on Sacramento Street. The reason for that is that we are specialists. A number of general dentists do dental implants, but this is like taking your Ferrari to Joe's Garage on the corner, rather than a Ferrari dealer.
The Finest Materials (ONLY) for our Dental Implants
At San Francisco Dental Implant Center, we just do dental implants, nothing else. What is more, we only ever use the very finest materials. We believe that if you are putting something in your mouth that is planned to stay there, you want the very best that there is, not some cheaper imported materials.
Maybe you haven't had dental implants because you think that the process is painful, but nothing could be further from the truth. Just take a look at the patient reviews on this website, and you'll see comments from delighted patients such as "I was only in the chair for 45 minutes and it was completely pain free."
Senior Citizen Discounts
By the way, whether you live in Pacific Heights or elsewhere, don't let the cost put you off. We offer $250 off a dental implant for senior citizens, and $500 off two or more. On top of that we have a wide range of financing options, including one with no interest. Our aim is to make dental implants affordable for everyone.
Don't delay any longer. You deserve the best, and at San Francisco Dental Implant Center we see to it that you get nothing less.
Give us a call on (415) 992-9188, or click on the Contact Us link at the top of the page, and we will give you an appointment for an initial consult.