It's a fact that the Mission District is one of the hottest places in which to live in San Francisco in the 21st century. Lots of the people who live there are the elite in the modern day world of high technology.
However, those very same people know that, when it comes to things like dental implants, they are far better off taking the short trip on the BART or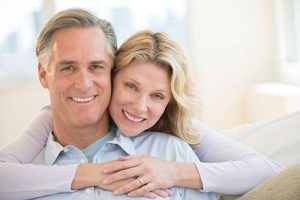 the MUNI to the financial district. This is where the real specialists in dental implants have their offices, and none more so than the office of Dr Alex Rabinovich of San Francisco Dental Implant Center. You'll find him at 129 Sacramento Street.
A True Dental Implant Dentist – Specialist in San Francisco You can Trust
Dr Rabinovich is a true specialist in dental implants, to the extent that he does nothing else. You want a wisdom tooth removed? Sorry, Dr Rabinovich doesn't do that. (Yes, he's perfectly capable of removing a wisdom tooth, but he's a specialist). Need a filling? Sorry.
It is rather like hiring a specialist carpenter to create some bespoke cabinetry. Yes, that carpenter is perfectly capable of building a shed for your yard, but he doesn't do it, because he's a specialist.
Nothing But Dental Implants – Implant Center in San Francisco
It's exactly the same with Dr Rabinovich. He does nothing but dental implants, all day and every day. He has done thousands of them over the years, and his patients have nothing but praise for him. As a result of his intensive training, and many years of practice, Dr Rabinovich is now regularly asked to write cutting edge papers, and to speak at events which are attended by other dental surgeons. In short, he is respected by others in his profession as a leading authority. When they have a problem, they look to Dr Rabinovich for advice.
So when you need San Francisco Mission District dental implants, don't go looking in the Mission District. The financial district is only three miles up the road, and here you will get treatment from a specialist dental implant doctor whose skills are second to none.
Dr Rabinovich uses only the finest dental implant materials available in the US. As with anything, there is the good, the bad, and the ugly. When it comes to San Francisco Mission District dental implants, you want nothing less than the finest materials that you can be certain are going to last and that won't fail a year or two down the line.
Dr Rabinovich is happy to offer you a consult in order to discuss your suitability for dental implants, and to answer all of your questions. You can arrange your initial consult by clicking on the Contact Us link at the top of the page, or calling (415) 992-9188.